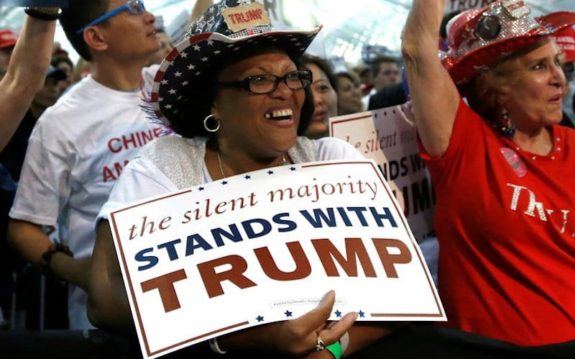 MSM media and rigged pollsters insist Hillary Clinton is ahead of Trump. But they are obviously  ignoring what's really happening on the ground – the Trump movement has reached the black communities they are abandoning Hillary Clinton at an alarming rate.
Blacks for Trump movement is a devastating earthquake to Hillary's base. Blacks today make up 22% of the Democratic vote. If Democrats lost 25% of the black vote they would lose Virginia, Florida, Ohio and North Carolina.
(Washington Post ) If Trump skims 25% of black voters from the Democratic Party he would win the 2016 election in a landslide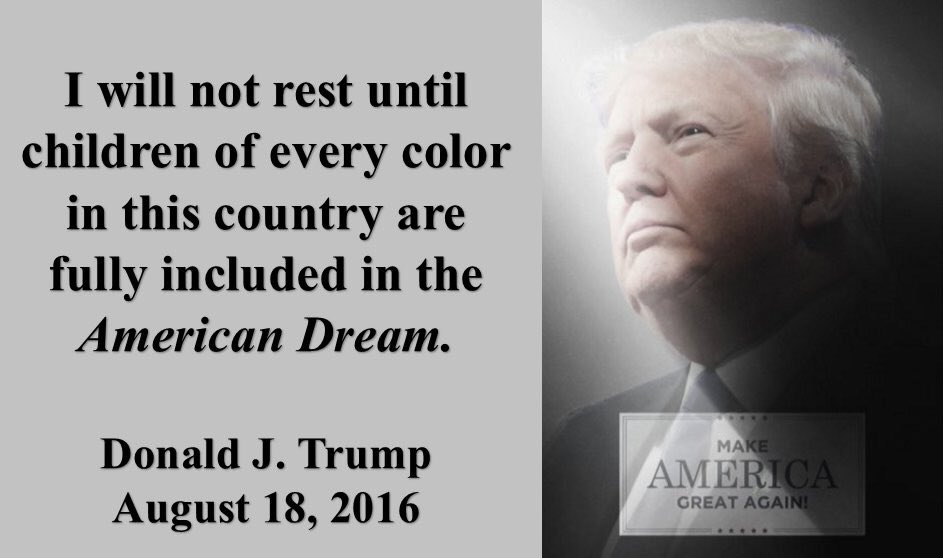 At the beginning of October 9% of African Americans supported Trump.
https://twitter.com/mediainvestors/status/786569159324803073
The number doubled and has leveled off at 16% support for Donald Trump.