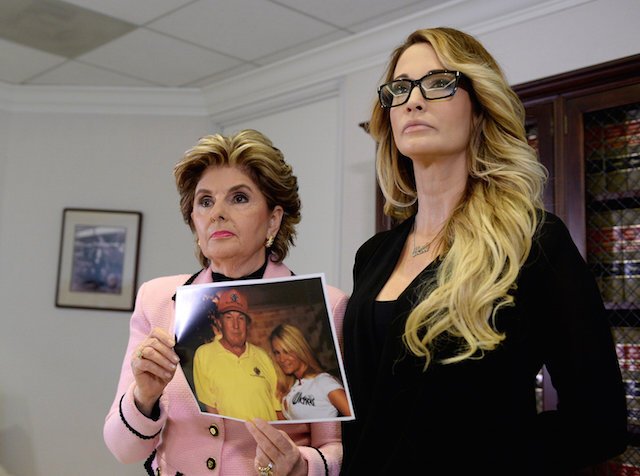 Latest Donald Trump accuser porn star Jessica Drake 

appeared with feminist attorney

Gloria Allred Saturday at a press conference, claiming in 2006 Trump offered her $10,000 to return to his Lake Tahoe penthouse suite 45 minutes after she left the room with her two other friends, whom she asked to join her as she 'didn't feel right going alone' ( HUH? A porn star acting like a scared virgin? ). Drake claims released photo proof she was with Trump – a similar picture of Trump taken with another porn star ( Stormy Daniels ) at the same event.
Drake said that she "may be called a liar or opportunist," but her motives are pure. Coincidentally, the porn actress launched her online sex store the day before she came forward and accused Trump of groping her. Looks like an opportunist with a not so pure motive to me.
According to Drake:
'Ten years ago I was working for Wicked Pictures at a golf tournament in Lake Tahoe. I was at Wicked's celebrity gift room in the morning before he teed off. He flirted with me and invited me to walk along the golf course, which I did.
He asked me for my phone number which I gave to him. Later that evening, he invited me to his room. I said I didn't feel right going alone so two other women came with me. ( acting like a virgin huh )
I entered the room, he grabbed each of us tightly in a huge and kissed each of us without asking permission.'
She said they left after around 30 or 45 minutes. When she returned to her own hotel room, she said she received a phone call from one of Trump's associate.
'He said Donald wanted me to come back upstairs to his suite. I indicated that I didn't wish to return. Then Donald called. He asked me to return and have dinner with him
he asked me: "What do you want? How much?"
An offer of $10,000 to return to his suite followed, which the porn actress said she declined using the excuse of having to return to Los Angeles for work the next morning which he offered her the use of his private jet. ( Did she refuse the private jet too? )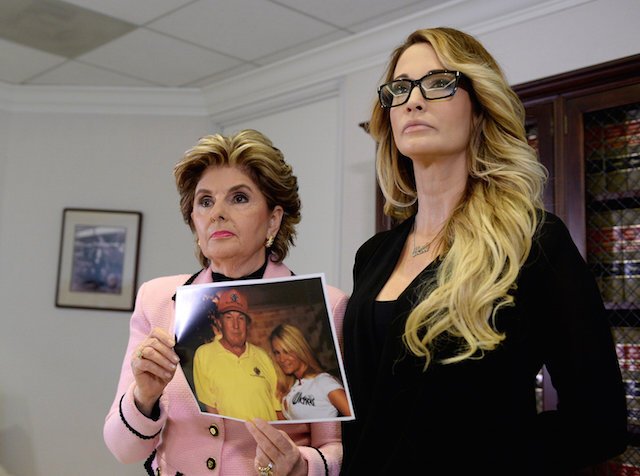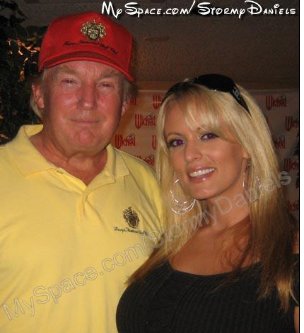 Her proof of meeting Trump is a photo with him at the golf event. According to Smoking Gun article, comedians Kevin Nealon and Anthony Anderson and Trump did not hesitate to take pictures with porn stars Stephanie Clifford, known professionally as "Stormy Daniels", and the latest accuser Jessica Drake who were at the 2006 Lake Tahoe golf tournament greeting players, sponsors, and tournament officials at a booth offering freebies of Wicked swag.
READ MORE: