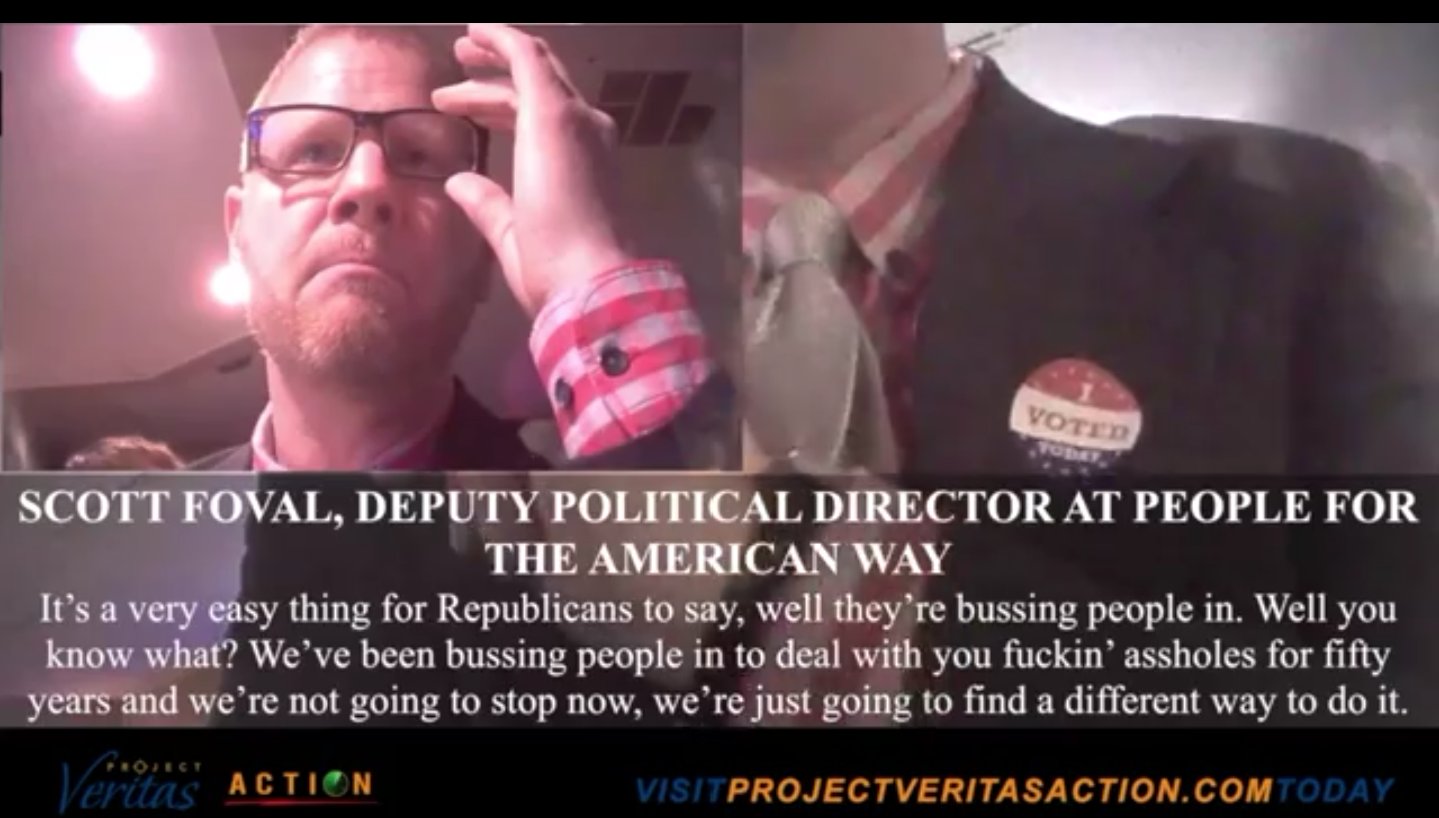 SCOTT FOVAL ADMITS '50 YEARS OF MASS VOTER FRAUD' BY DEMOCRAT PARTY:  'WE'VE BEEN BUSSING PEOPLE IN TO DEAL WITH YOU F***ING ASSHOLES FOR 50 YEARS AND WE'RE NOT GOING TO STOP NOW.'
James O'Keefe Project Veritas second video is out with this latest bombshell  entitled "Mass Voter Fraud":
Scott Foval, who has since been fired, admits that the Democrats have been rigging elections for fifty years. Democrat Party stealing elections? NOT SHOCKING AT ALL! Only shocking if Democrat Party starts to grow some moral values, something they are devoid of.