MELANIA TRUMP  AND NATASHA STOYNOFF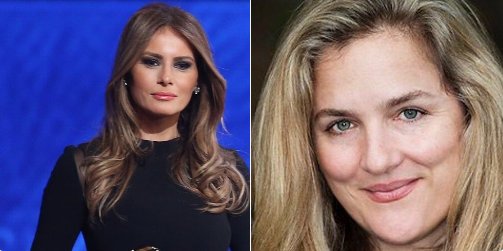 CLAIM #1: TRUMP WANTED TO HAVE AN AFFAIR WITH HER

 

AFTER TRUMP MARRIED MELANIA IN 2005, NATASHA STOYNOFF SAID HE WANTED TO HAVE AN 'AFFAIR' WIH HER, DECLARED BY TRUMP DURING HER MAR-A-LAGO INTERVIEW OF THE NEWLY WED COUPLE..WHAT'S WRONG WITH THIS PICTURE? SORRY NATASHA BUT TRUMP HAS NO HISTORY OF DATING CURVY WOMEN LIKE YOU – OR SOMEONE WHO LOOKS OLDER THAN HIS WIFE. YOU ARE MORE LIKE BILL CLINTON'S TYPE INSTEAD OF TRUMP.
CLAIM #2:  TRUMP'S 'ASSAULT' INTERRUPTED BY HIS  BUTLER? DENIED!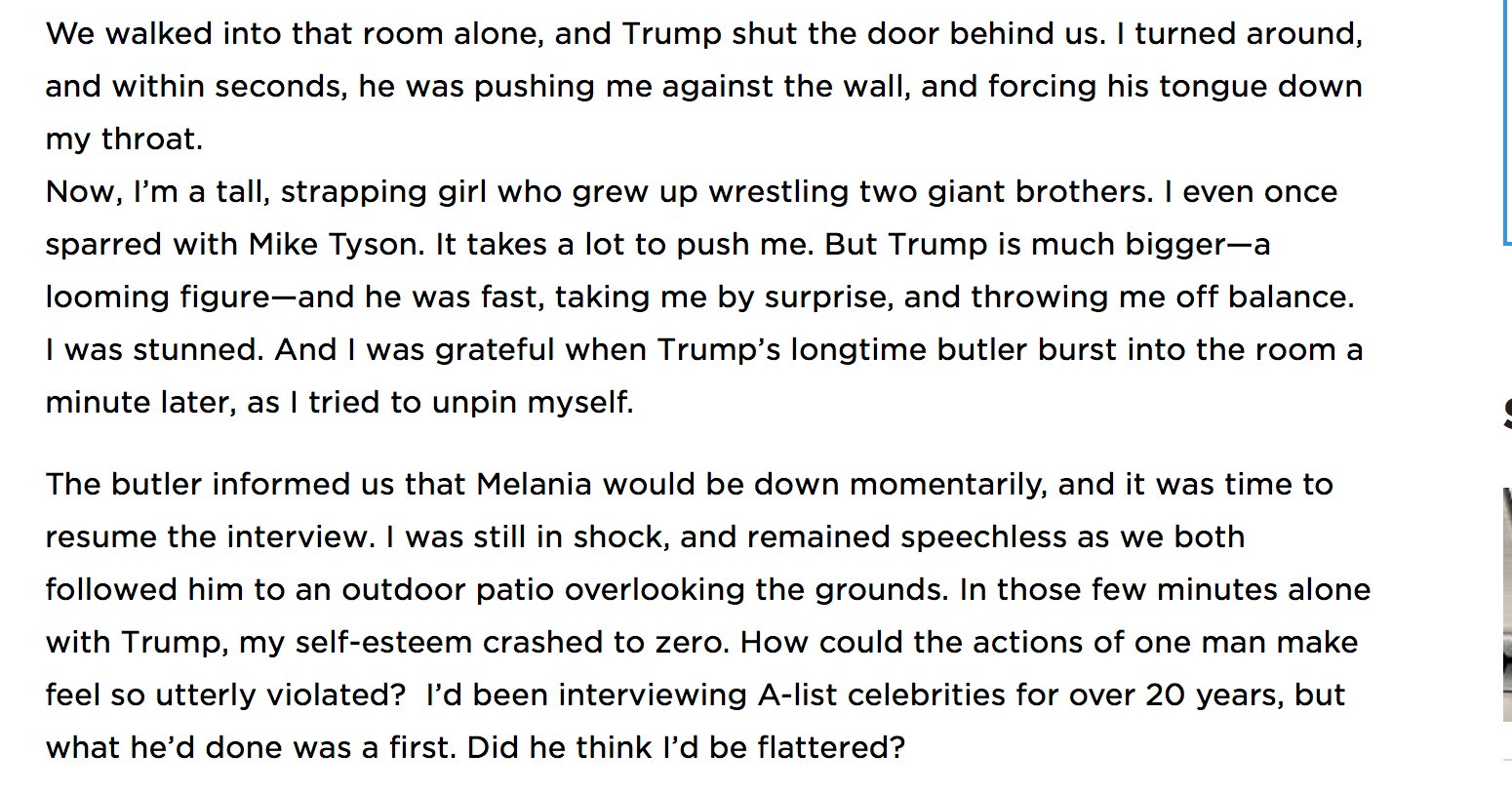 Trump's butler Anthony Senecal said the so-called incident with the People magazine hack "never happened" – reports The Palm Beach Post .
CLAIM #3: AN ENCOUNTER AND 'FRIENDSHIP' WITH MELANIA WHICH NEVER EXISTED – EXCEPT IN HER IMAGINARY WORLD OF LIBERAL FANTASY.
Melania Trump, wife of Donald Trump, sent a cease and desist letter to People Magazine on Thursday for its fraudulent article on her.
Melania wrote:
The following statements in the Story, among others, are false and completely fictionalized. We therefore demand that you immediately and permanently remove each of these statements from the Story, and print a prominent retraction and apology:

1. "That winter, I actually bumped into Melania on Fifth Avenue, in front of Trump Tower as she walked into the building, carrying baby Barron."
2. "'Natasha, why don't we see you anymore?' she asked, giving me a hug."
3. "I was quiet and smiled, telling her I'd missed her, and I squeezed little Barron's foot."
NATASHA STOYNOFF HAS WEIRD FIXATION
( Got News ) Trump accuser Natasha Stoynoff from People magazine has a fixation with accused rapists and writes like she's writing 50 Shades Of Grey fan fiction.
Just take a look at  her Facebook profile
READ MORE: BREAKING: Trump Accuser #NatashaStoynoff Has Rapist Fixation, Writes Like 50 Shades Of Grey Fanfic