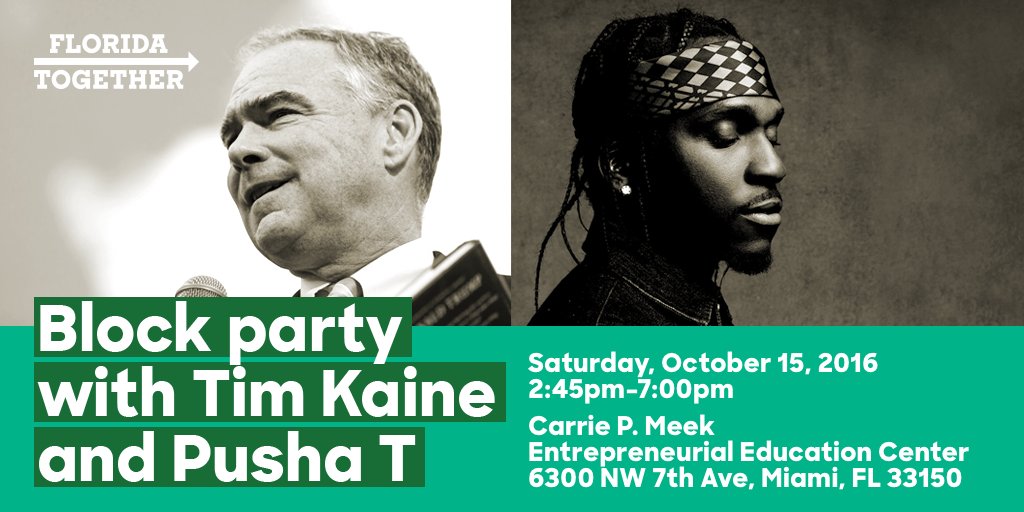 While missing-in-action Hillary Clinton is taking her badly needed five-day bed rest before October 19th final presidential debate in Las Vegas, Democrat VP candidate Tim Kaine  and rapper Pusha T were in a rally in Miami attended by less than hundred people.
Pusha T is another rapper with 'inspiring' lyrics about black women and drugs. Examples below: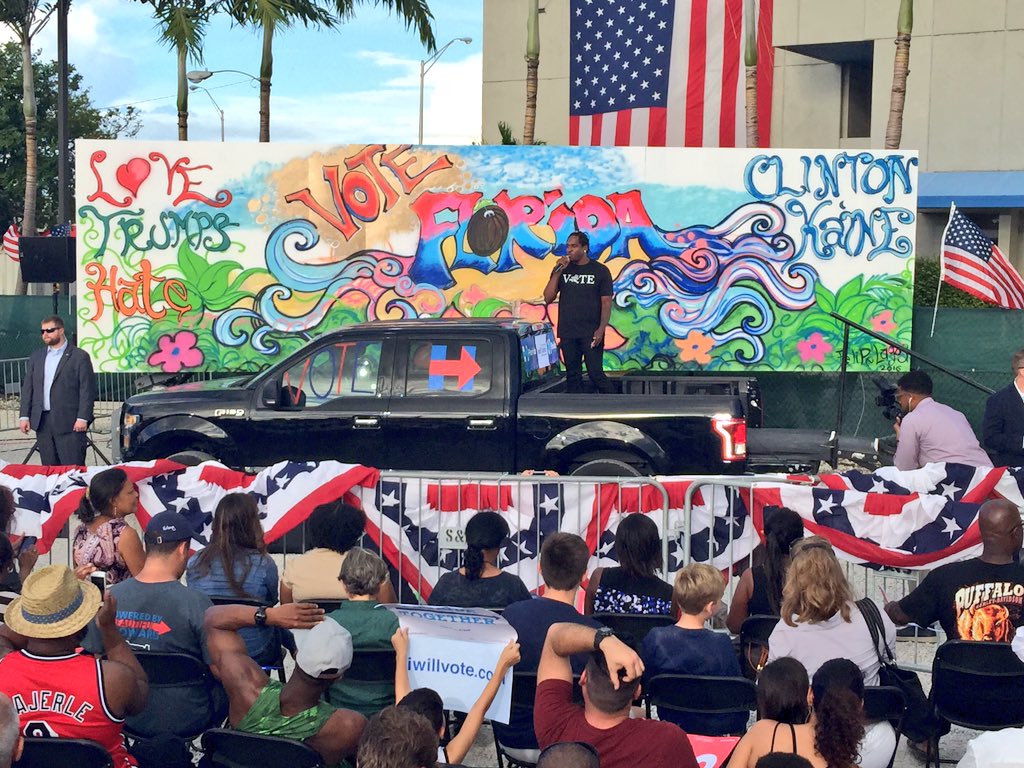 Below are 'inspiring' ghetto lyrics from Pusha T.