CROOKED Democrats don't go low, they just go lower – like gutter level low. Wikileaks released plot in May by Hillary Clinton's camp posting fake sexist Donald Trump job ads on Craigslist portraying Trump as sexual predator going after female employees.
Multiple Positions (NYC area)

Seeking staff members for multiple positions in a large, New York-based corporation known for its real estate investments, fake universities, steaks, and wine. The boss has very strict standards for female employees, ranging from the women who take lunch orders (must be hot) to the women who oversee multi-million dollar construction projects (must maintain hotness demonstrated at time of hiring).

Title: Honey Bunch (that's what the boss will call you)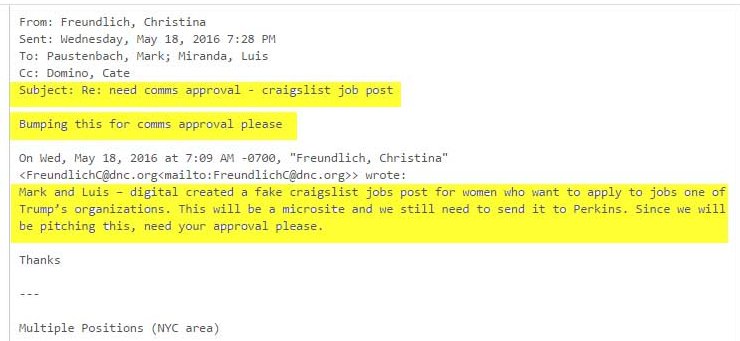 This is not the first time DNC used Craigslist against Trump. They used it also looking for protesters at Trump's rallies and actors to fill empty seats at the DNC convention.