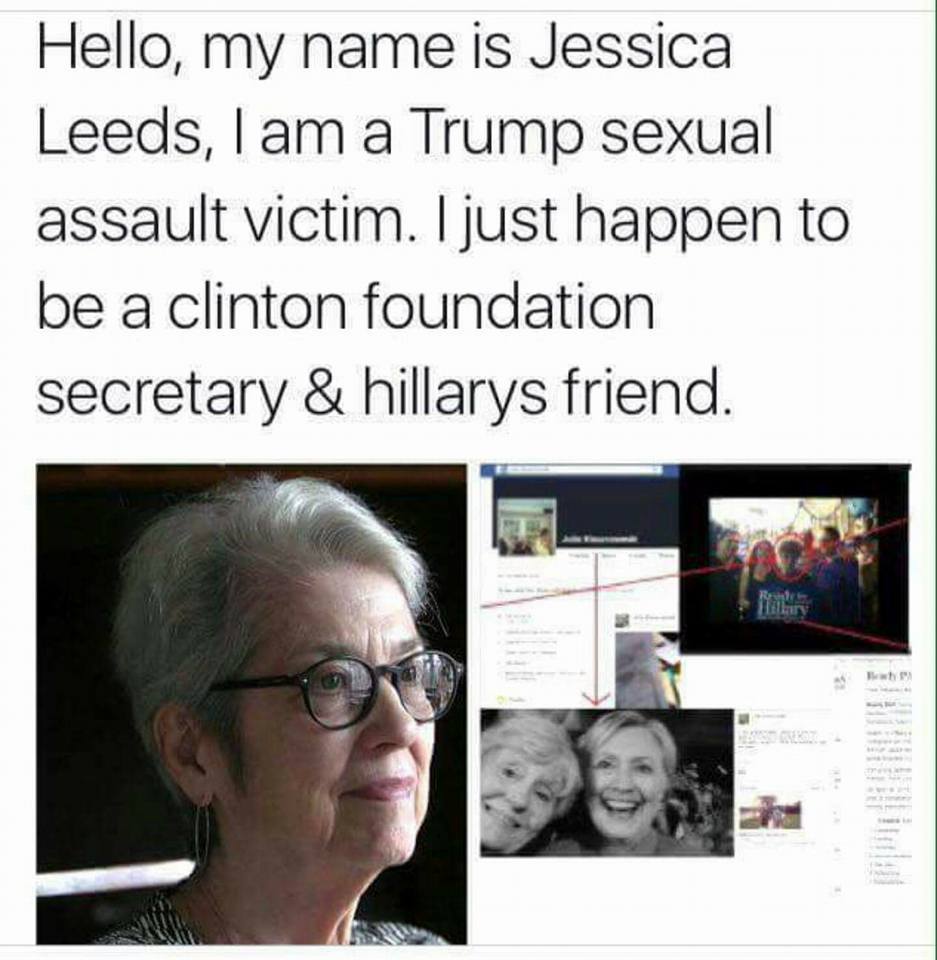 JESSICA LEEDS STORY: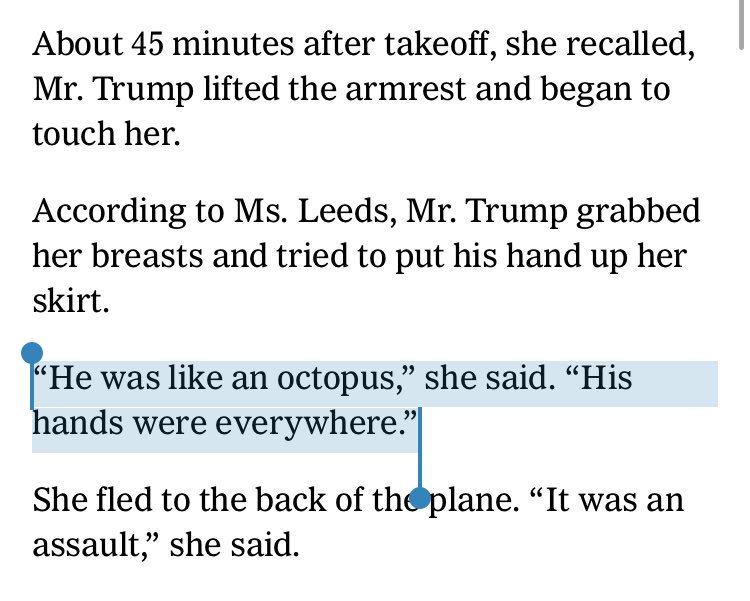 TRUMP'S THREE WITNESSES:
THE ACCOUNT OF WITNESS ANTHONY GILBERTHORPE:
"I have only met this accuser once and frankly cannot imagine why she is seeking to make out that Trump made sexual advances on her. Not only did he not do so (and I was present at all times) but it was she that was the one being flirtatious," Anthony Gilberthorpe said in a note provided to The Post by the Trump campaign.
In an exclusive interview arranged by the campaign, Gilberthorpe said he was on the flight — in either 1980 or 1981— where Jessica Leeds claimed Trump groped her.
READ MORE: Trump camp puts forward witness to refute sex assault claim
2. THE ACCOUNT OF WITNESS NO. 2 – AIRPLANE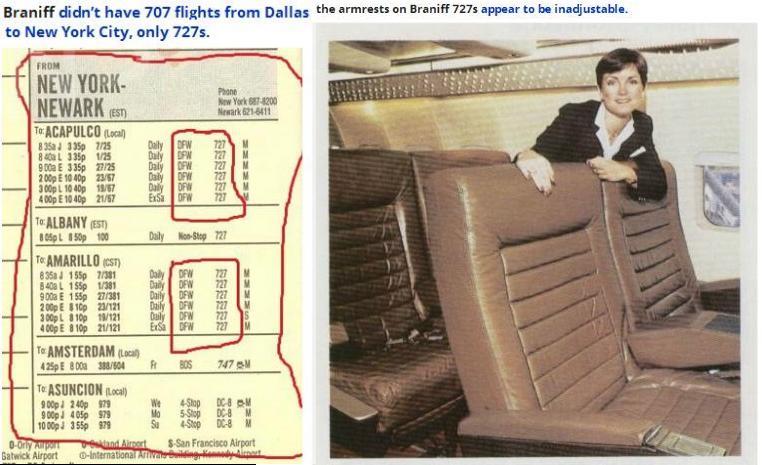 Leeds claim TRUMP LIFTED THE ARMREST AND STARTED GROPING HER. Folks, the seats have no armrests. Plus, Braniff did not have 707 flights from Dallas to New York, only 727s.
3.  JESSICA LEEDS HAS CLOSE TIES TO HILLARY CLINTON
Here's the excerpt from the NY Times story that the reporter buried:
SHARE SAME PHONE NUMBER AS THE CLINTON FOUNDATION
 

  SHE BORROWS HER 'OCTOPUS' LINE FROM ANOTHER SEXUAL ASSAULT STORY, NEARLY WORD-FOR-WORD.
 HER FAMILY HANGING OUT WITH HILLARY