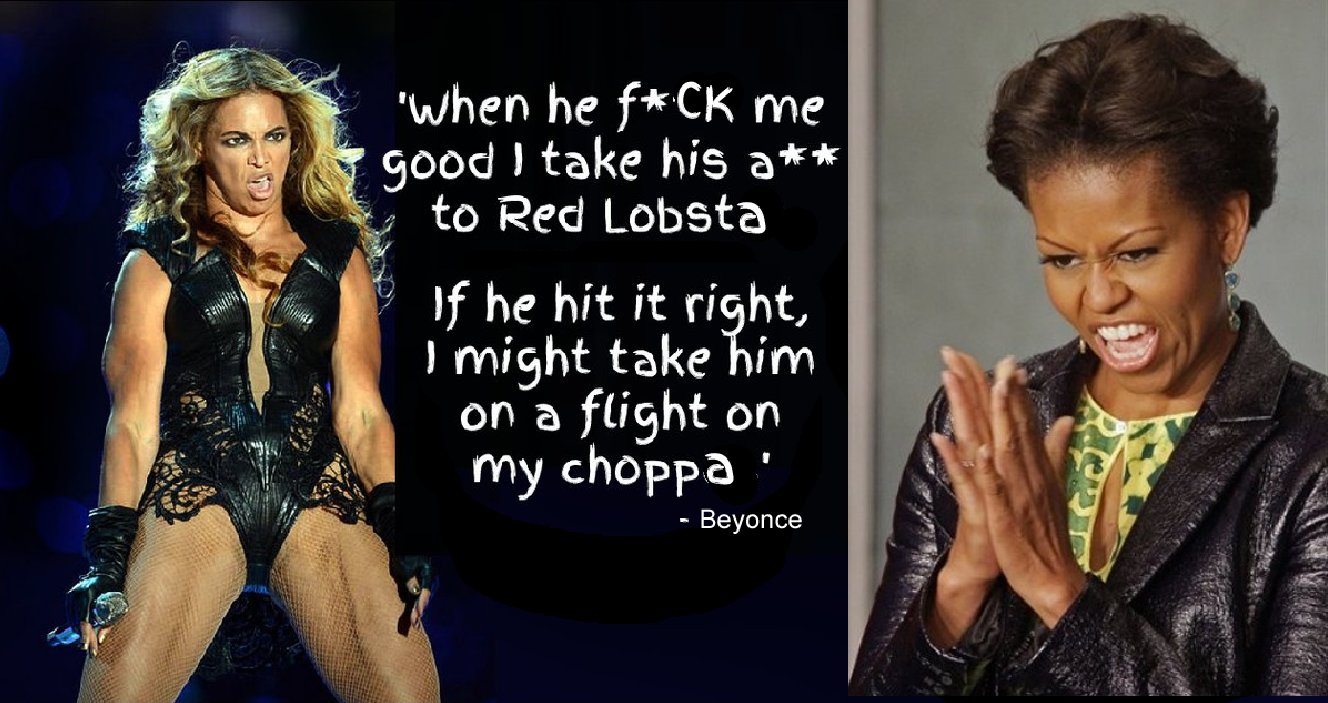 So Michelle Obama was 'shaken to the core' when she heard about Donald Trump's tape, 'This isn't about politics. It's about basic human decency. It's about right and wrong.'
What a phony outrage! Michelle Obama LOVES to listen to music of her close friend Beyoncé, whom she wants to be with if she was deserted on an island with one person, and I'm sure twerking Malia Obama  learned how to twerk by listening to Beyoncé's songs and other rap music.
Michelle told Stephen Colbert during a September interview how,  "Sasha and I want to talk about our favorite song on the Lemonade album"…The Lemonade album has songs that you don't want young girls to listen to – unless you are Michelle Obama and you approve Beyoncé's lyrics.
Beyonce and her husband Jay Z have a combined wealth of $1 billion from making songs and rap music full of filth and degrading lyrics to women and blacks, yet they are considered perfect  set of role models for young blacks. The Obamas have invited the couple countless times in the White House for special events.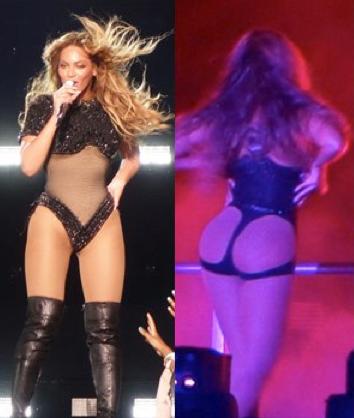 When is Michelle going to tell Jay Z and others to stop using the n-word and hoes in their lyrics.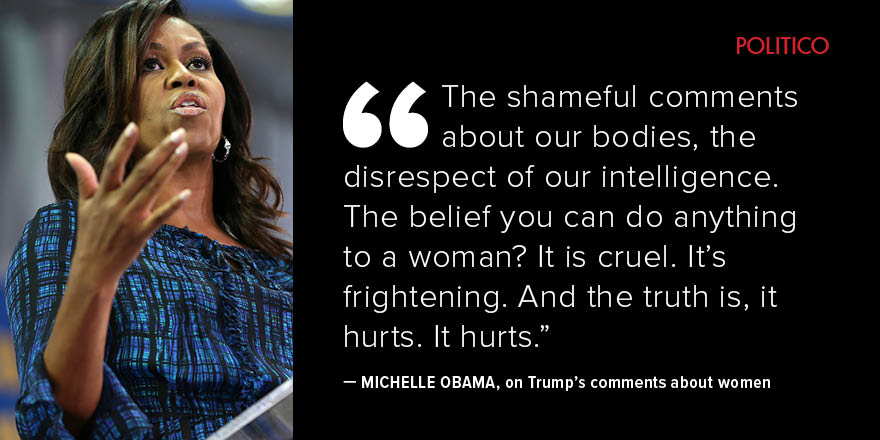 LYRICS FROM JAY Z  AND KANYE WEST SONGS:
lyrics to Jay-Z hit Big Pimpin'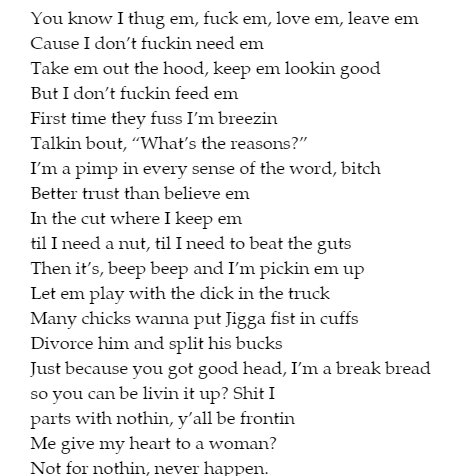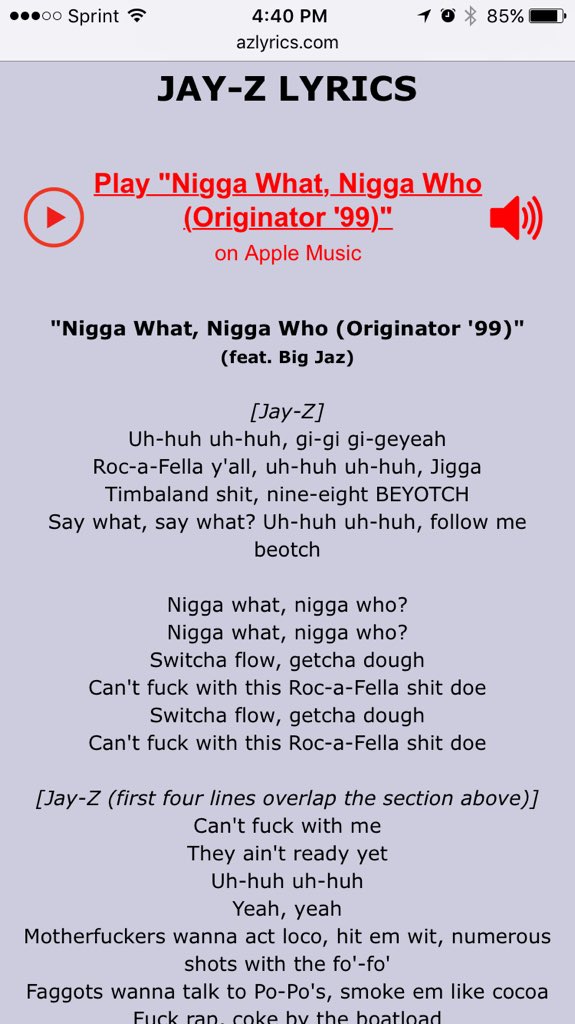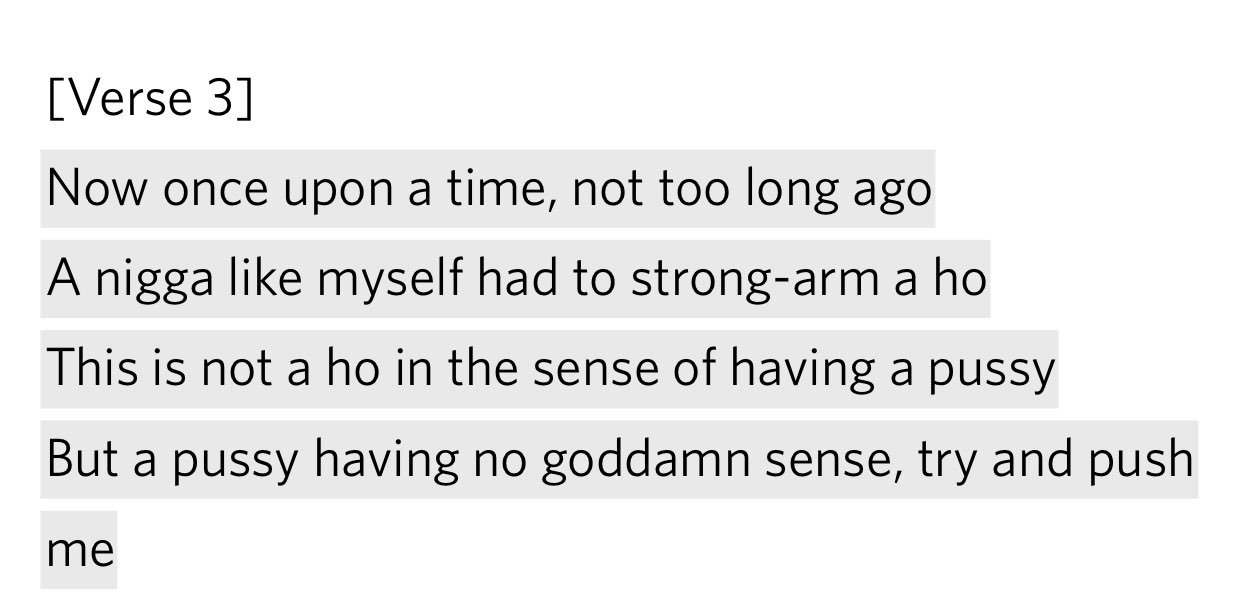 Talking of celebrities asking for insults and disrespect from across the world: