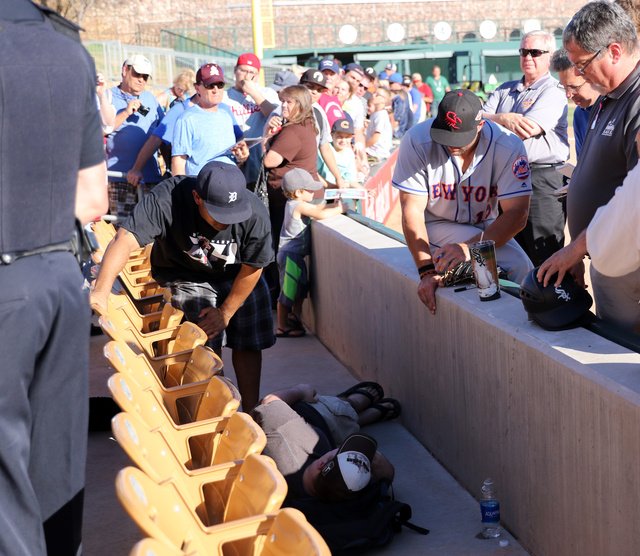 Tim Tebow was signing autographs for fans after New York Mets game in Arizona when his fan Brandon Berry starts having seizure. Tebow touched the man and prayed over him and the seizure stopped.
"I just remember just being very disoriented," Brandon Berry told The Associated Press by phone. "Then I saw Tim." The 30-year-old, after being released from hospital, said he was OK at home in nearby Avondale, Arizona.
Tim Tebow himself is a story of miracle. His parents were Christian missionaries in the Philippines when his pregnant mother Pam Tebow contracted amoebic dysentery and fell into a coma and was treated with drugs that caused the placenta to detach from the uterine wall, depriving the unborn baby, Tim Tebow, of oxygen. The doctors stopped the drugs when they  found out she was pregnant but the high doses of medicine had already damaged Tim.
His mother's life was in danger during her pregnancy and was advised by best doctors to abort him because he would have serious problems if the baby survive. Tim Tebow was born premature with a hole in his heart and underdeveloped lungs. He believes when God has a purpose in your life, the odds  don't matter.