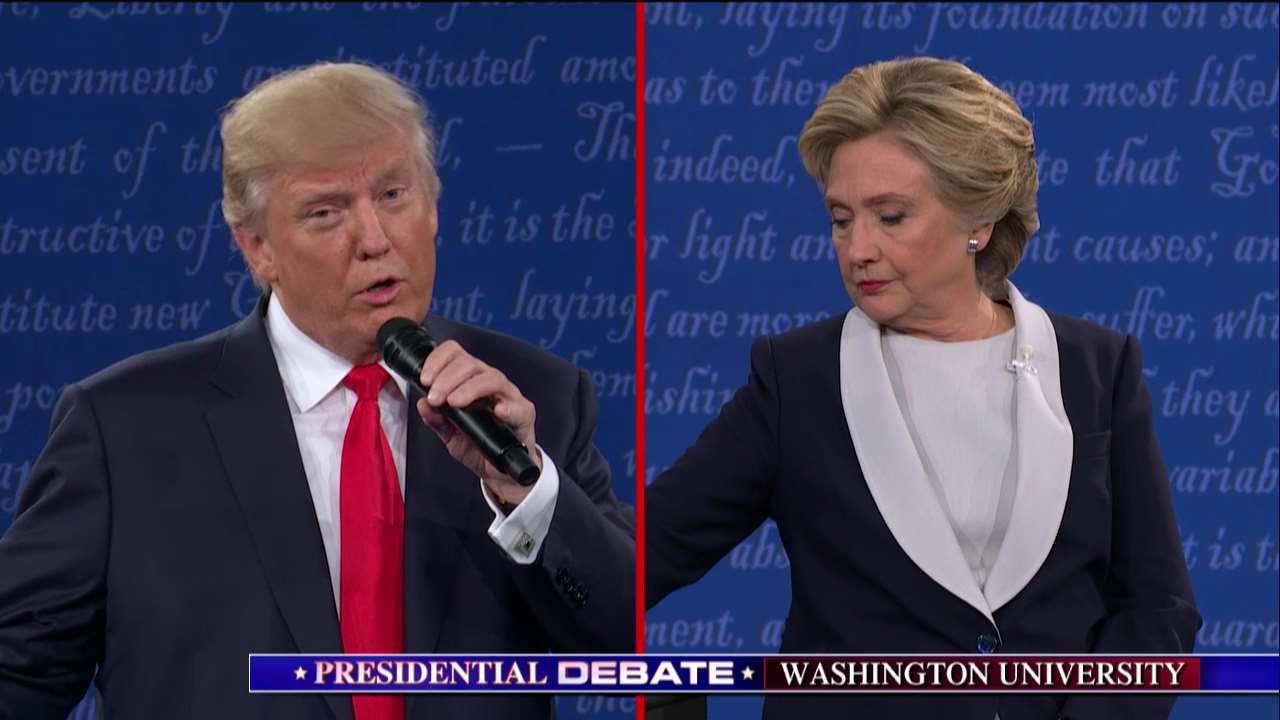 Donald Trump delivered a knockout debate against Hillary Clinton tonight even her tired scripted answers and lap dog moderators could not save her from tonight's lame performance. Trump came in tonight as a battered dog after his vulgar leaked audio scandal, with gloating media, anti-Trump pundits and establishment GOP declaring his campaign  on life-support and  about to be unplugged after tonight. But Trump shocked all the haters tonight, he delivered so many blows on Hillary by the time debate is almost done, a battered Hillary looked so tired and so rattled she was having problems delivering her scripted ramblings, I mean scripted answers.
5 HIGHLIGHTS FROM SECOND PRESIDENTIAL DEBATE IN WASHINGTON UNIVERSITY:
1. TRUMP'S KNOCK-OUT PUNCH: 'YOU WOULD BE IN JAIL!
2. BILL CLINTON ACCUSERS IN FRONT ROW DEBATE – JUANITA BROADDRICK, PAULA JONES AND KATHLEEN WILLEY. PLUS KATHY SHELTON, RAPED BY HILLARY'S CLIENT WHEN SHE WAS 12 WHERE SHE ACCUSED THE GIRL OF SEEKING AND FANTASIZING OLDER MEN.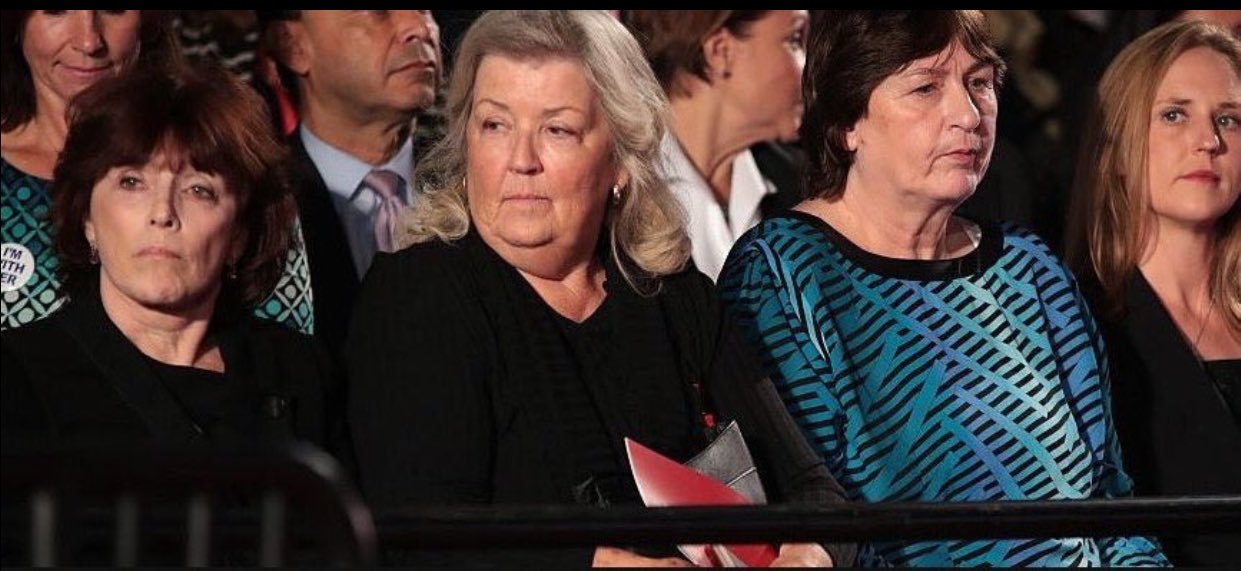 3. RATTLED HILLARY CLINTON BLAMING HER WALL ST. LIES ON ABRAHAM LINCOLN
4. EVEN A FLY CAN SMELL STINKY HILLARY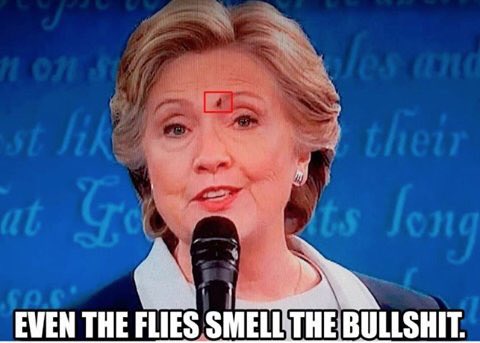 5. Hillary lapdogs a.k.a. moderators Anderson Cooper and Martha Raddatz again doing their job – attacking Trump while propping up Hillary. Interrupted Trump 14 times, Hillary 2.