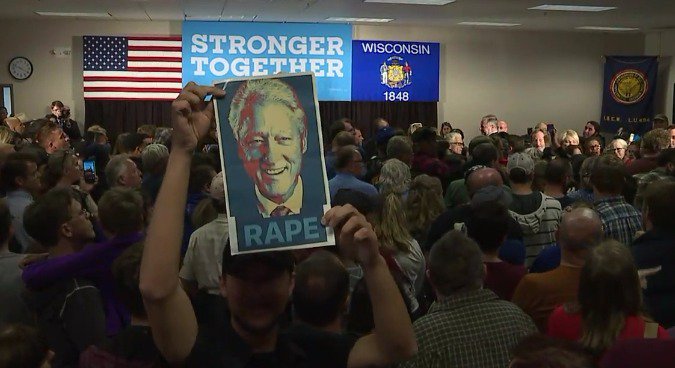 Another successful day for 'Bill Clinton is a rapist' challenge during small crowd rally for Hillary in Milwaukee.
Clinton was going to talk about Trump's global warming position and opened a sentence by saying,
"No one can dispute the fact," to which a protester intercepted, "That you're a rapist!" This was followed by another protester who chimed in, "Bill Clinton is a rapist!"
Alex Jones $5,000 challenge to successful hecklers is spreading. The competition rules state the protesters must get Infowars' official "Bill Clinton rape" T-shirt onto US national television for at least five seconds to win $1,000 and must be heard to say "Bill Clinton is a rapist" for the $5,000 prize.