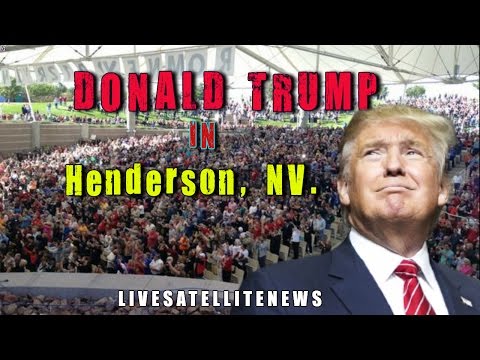 Another huge Trump rally at Henderson Pavilion in Henderson, Nevada, a very nice Las Vegas suburb. It has a seating capacity of 6,5000 but people were willing to sit on the grass or syand by the wall to watch the rally.
Trump in the past used South Point Casino for his rallies but being busy with cowboy events and other conventions, it makes sense he'd go to affluent city of Henderson.
Trump supporters get in line before midnight. With the luxury Green Valley Resort and Casino just outside Pavilion, it's not hard to wait with other people and go for some quick eating or gambling.