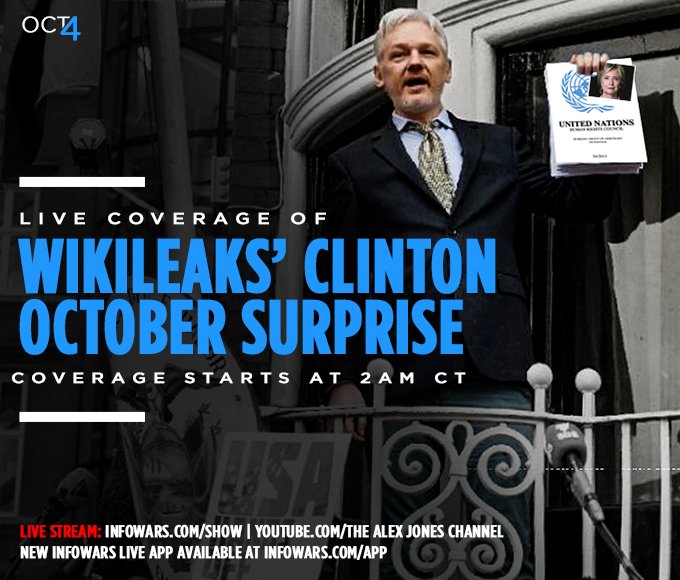 Wikileaks founder Julian Assange just dropped his October surprise for Hillary Clinton – who hates the guy so much she wants him droned!
His October Surprise? NOTHING!
Julian Assange is celebrating 10th-year anniversary of Wikileaks by dropping a Hillary Clinton 'October surprise'  which he believes could alter the election result, saying: 'I think it's significant. It depends on how it catches fire in the public and in the media.'
Assange was wearing a black shirt with word 'truth' printed on it during the video conference. It was live feed in Germany from Ecuadorian embassy in London where Assange lives in asylum.