The liberal media insist from the very beginning that Hillary Clinton is ahead in polls against Trump. Yet even during Democrat primaries against Bernie Sanders, she struggled getting huge crowds to her rallies. But the liberal media are like 'We swear she is ahead!'
It's like swearing the movie is a box-office hit but they can't show the proof how much it made or if theaters were packed. That's what Hillary Clinton has become. She is being marketed by the liberal media as a hit when actually she's a big flop. The numbers in her rallies are proof how big of a flop the Democrat nominee is.
Hillary has been spending a lot of money on anti-Trump ads but they are not helping her at all. Another thing, Trump has to turn away thousands of people at his rallies, pathetic Hillary has to bus people into her rallies or bring high-school students to attend a rally inside a university. Deep inside, Hillary knows she has a very big enthusiasm gap problem and there's no cure in sight – except by cheating, stealing and rigging the November election.
Since August 1stafter DNC and GOP conventions and through the end of September, Trump has had nearly 340,000 people at his rallies with thousands turned away due to space limitations. However, Hillary has only had 14,000 total at her rallies since August 1st.  Trump has set records for some of these locations in attendance. He also set the record for the most votes by a candidate in US Republican history in the primaries and he has continued this momentum since the conventions.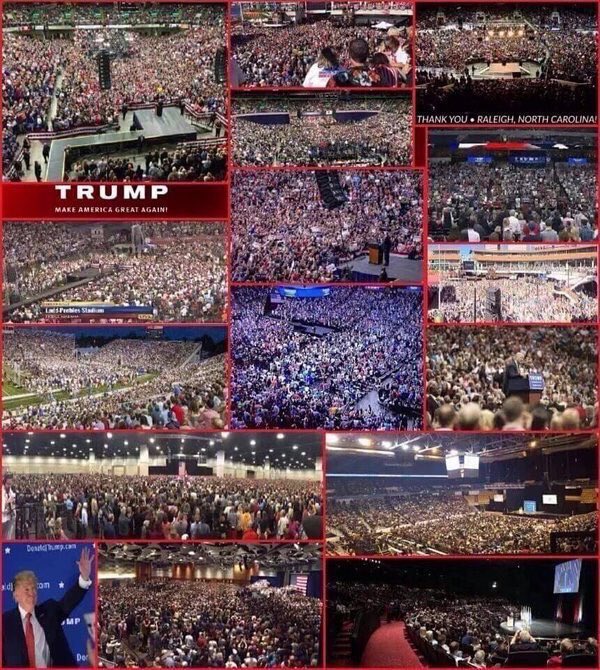 Even Bernie Sanders cannot cure the Hillary Clinton enthusiasm malaise disorder.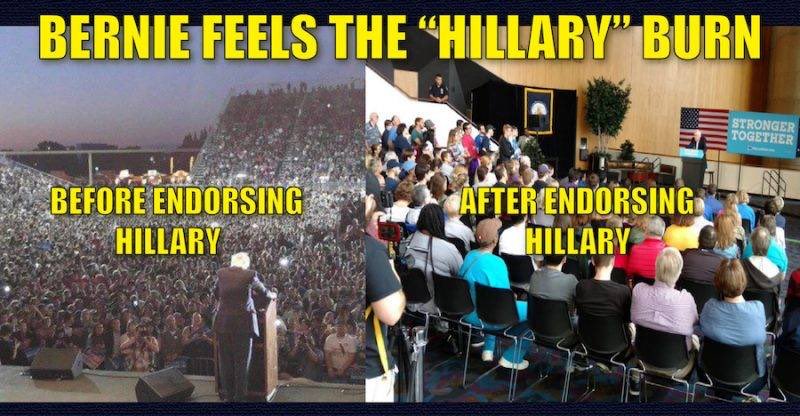 October 2: Little Rock AME Zion Church, North Carolina