From Ed Klein's new book 'Guilty As Sin':
( Breitbart ) She's been using people as punching bags ever since. Back in 1974, when 26-year-old Hillary worked for Bernard Nussbaum, a senior member of the House of Representatives Watergate Committee, she blew up after Nussbaum expressed doubts that Hillary's 28-year-old boyfriend, Bill Clinton, would one day become president.
"She looks at me and says, 'You don't know a goddam thing you're talking about'," Nussbaum recalled. "'You're a blank. You're a blank.' She used strong curse words that she uses. She started bawling me out.… She walks out and slams the door on me."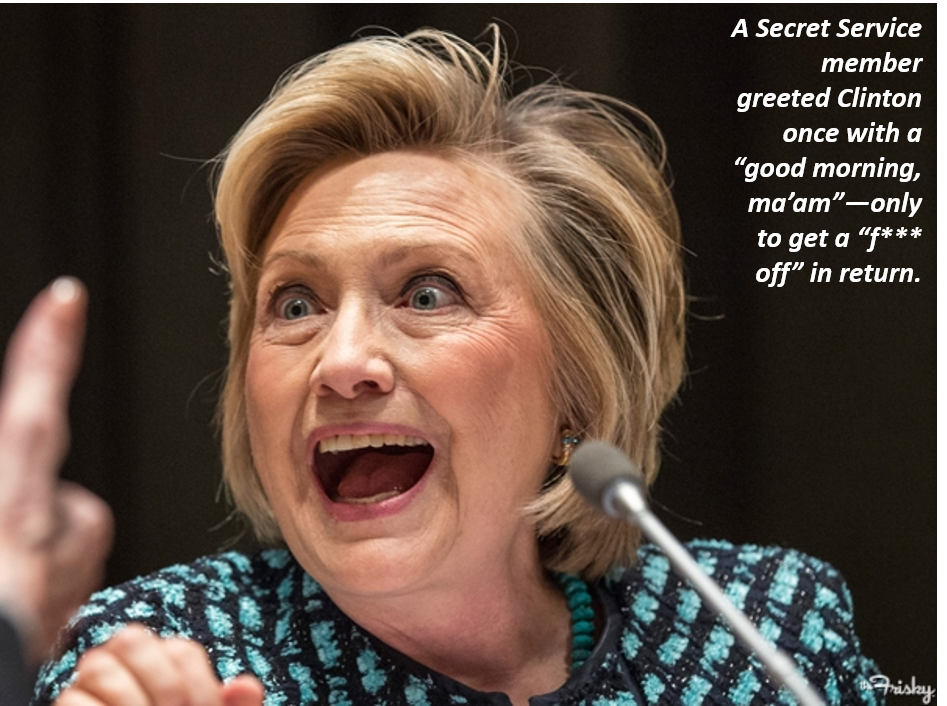 For as long as her friends have known her—going back to her days at Wellesley College in the 1960s— Hillary has sworn like a drunken sailor. Here are some choice examples from well-researched books on Hillary's vulgar mouth:
From Inside, by former Secretary of Health, Education and Welfare Joseph Califano: "You sold out, you motherf—-r!"
From Unlimited Access, by FBI Agent in Charge Gary Aldrich: "Stay the f—k back, stay the f—k away from me!"
From First Family Detail, by Ronald Kessler: "Good morning, ma'am," a uninformed Secret Service officer once greeted Hillary. "F—k off!" she replied.
From The Truth About Hillary, by Edward Klein: "Where's the miserable c—-r [referring to her husband]?"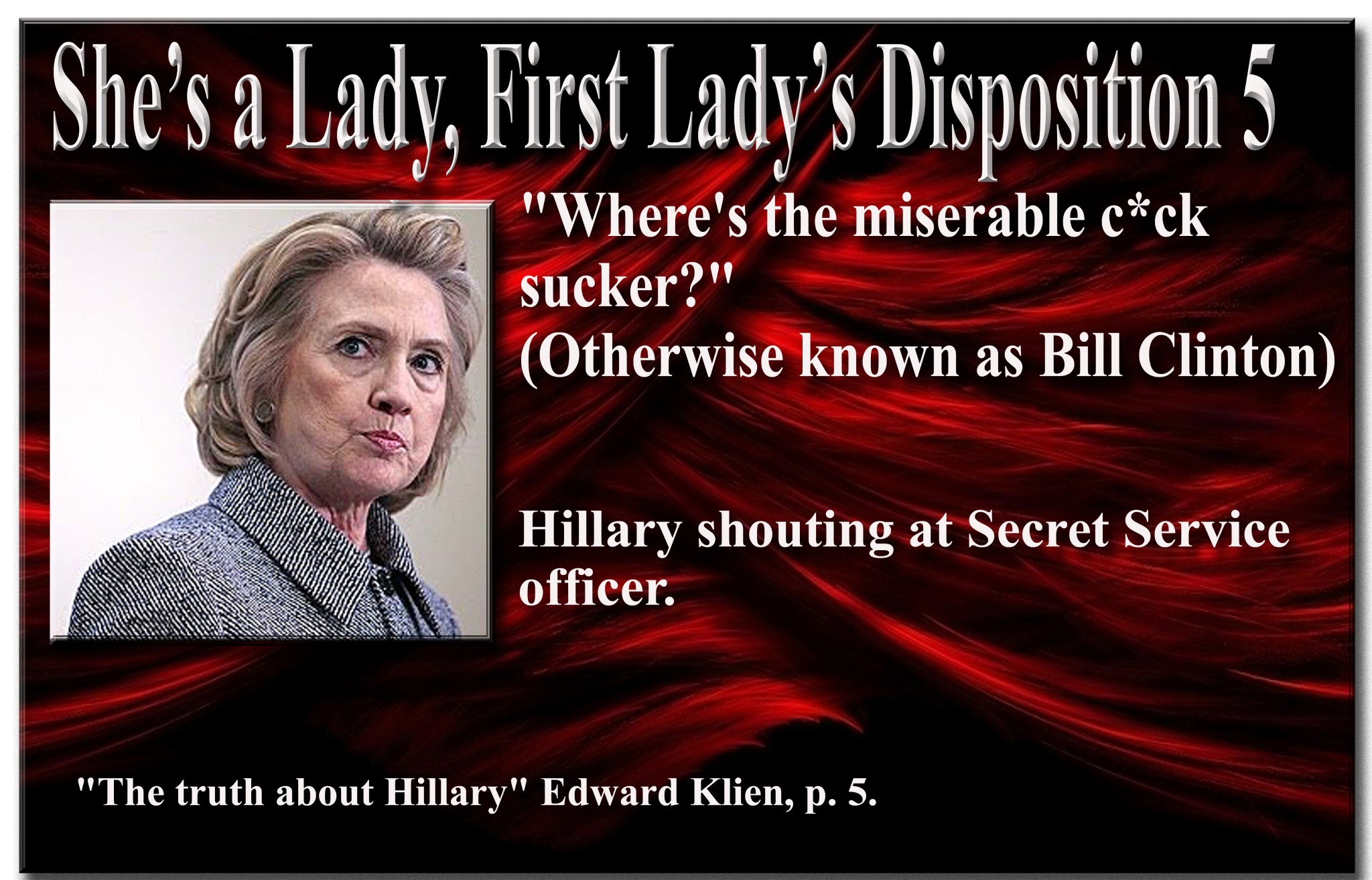 Fast forward to the 2016 presidential campaign, and Hillary is still at it—still blowing up at the least provocation.
"She has had screaming, child-like tantrums that have left staff members in tears and unable to work," one of her campaign workers told me. "People have walked out from her Brooklyn campaign office and while they were on the campaign trail with her. At one point recently, she was berating a low-level campaign worker for making a scheduling mistake. The girl had the nerve to walk away from her, so Hillary grabbed her arm and twisted it."
Sometimes, when she gets worked up, Hillary grabs a handful of her hair and in an odd mannerism that her friends describe, she yanks at the hair so hard that it looks as though she is trying to pull it out.