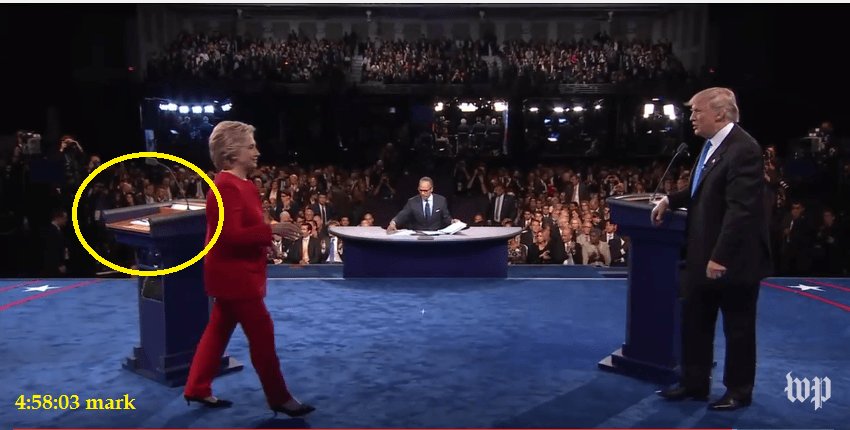 Is the debate cheating over yet? After photo of wire on Hillary Clinton's back, hand signals to Lester Holt, now it's time to expose podium gate – why Hillary's podium was customized for the debate  last Monday.
The first video below is an alleged teleprompter on Hillary's video.
The next three videos are from youtube channel of eternalblackproject :
The second video shows a man ( 16:46 ) going to Hillary's podium removing some electronics and folder – Podium Gate #2
The third video is the Podium Gate #1.
 The fourth video is a 12-minute shortened version.
It's amazing because it was only Hillary Clinton's podium that got the special attention of getting cleaned up ( folder and electronics ) after the debate.
Hillary staff removed an electronics and folder.
THE 12-MINUTE SHORTENED VERSION OF HILLARY CLINTON PODIUM GATE:
 HILLARY CLINTON'S PODIUM MAN: THE CHEAT SHEET COLLECTOR – OR CLEANER!
UPDATE: LAWYER BRADY WILLIAMSON: HILLARY'S MYSTERY PODIUM MAN – DEBATE CLEANER OR CHEAT SHEET COLLECTOR? WHAT'S A LAWYER AND HILLARY ADVISER DOING COLLECTING PAPERS?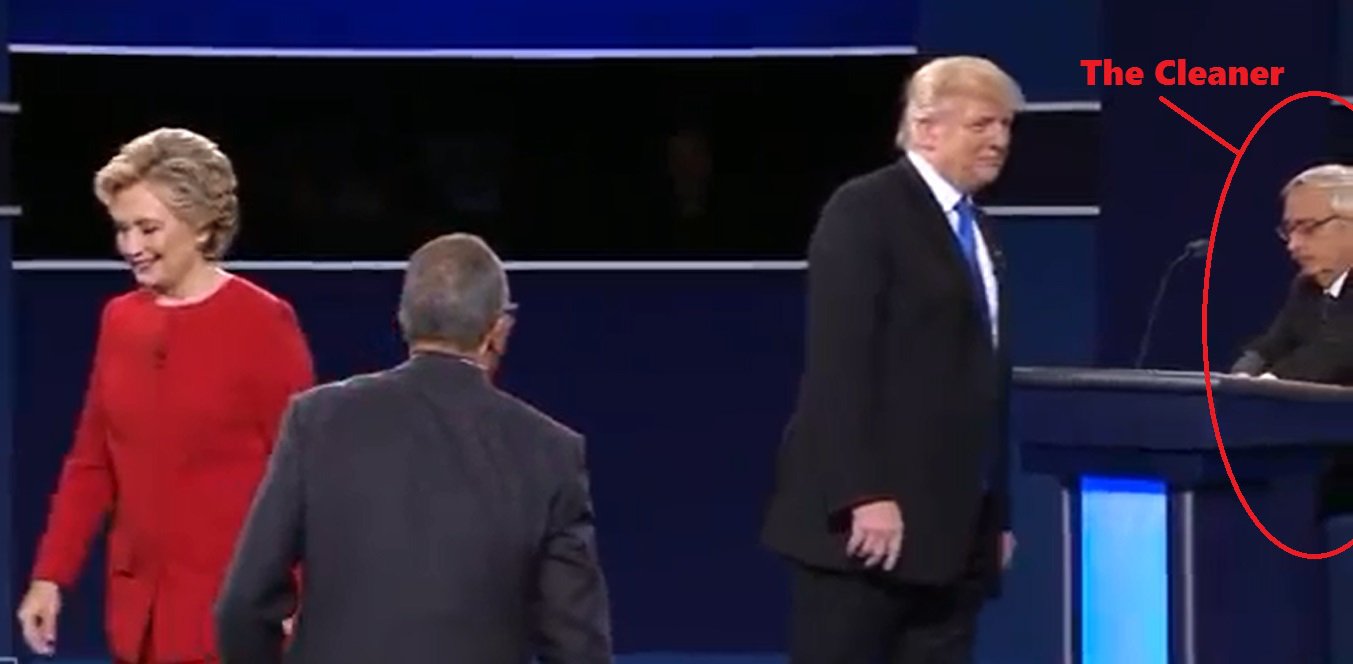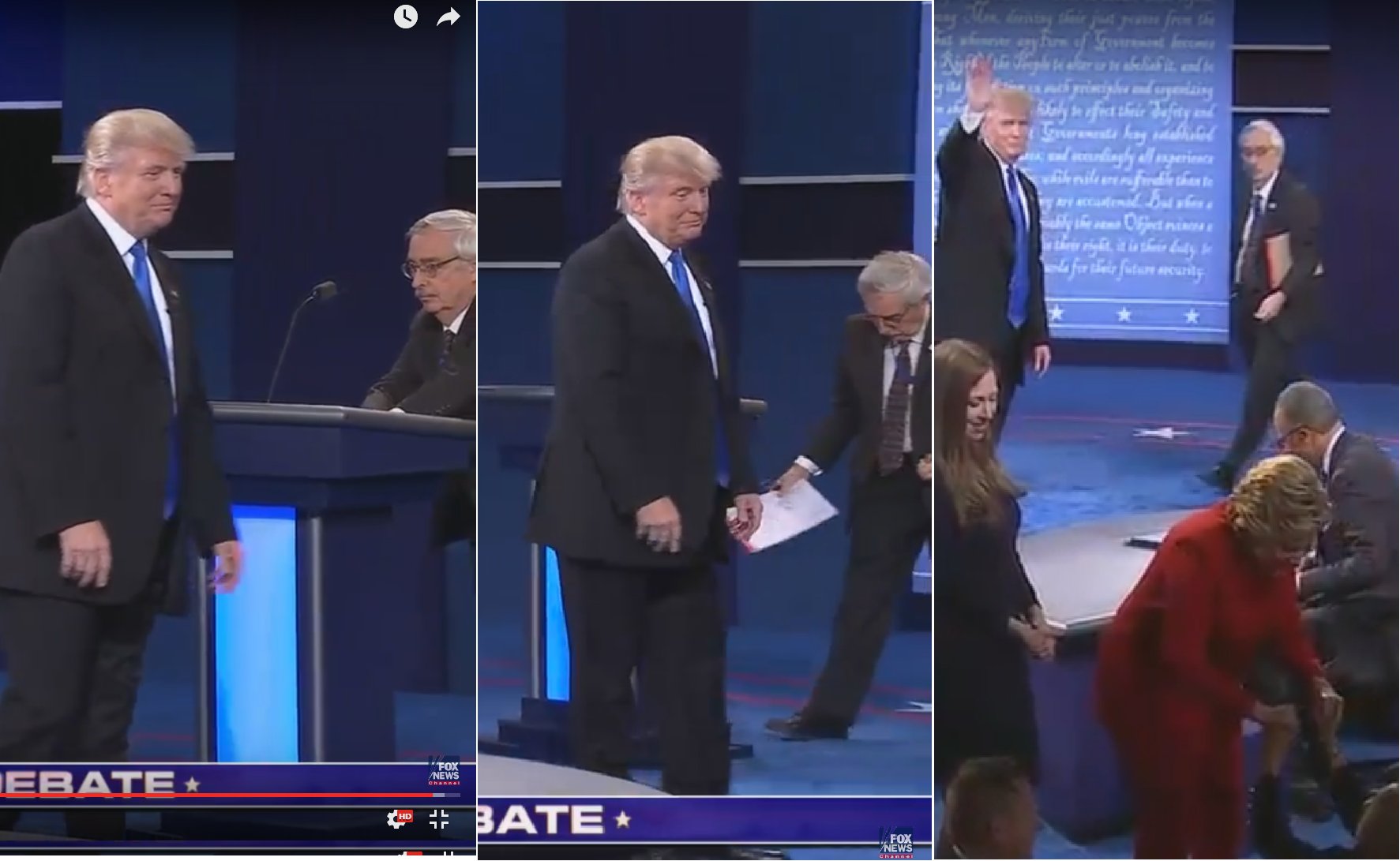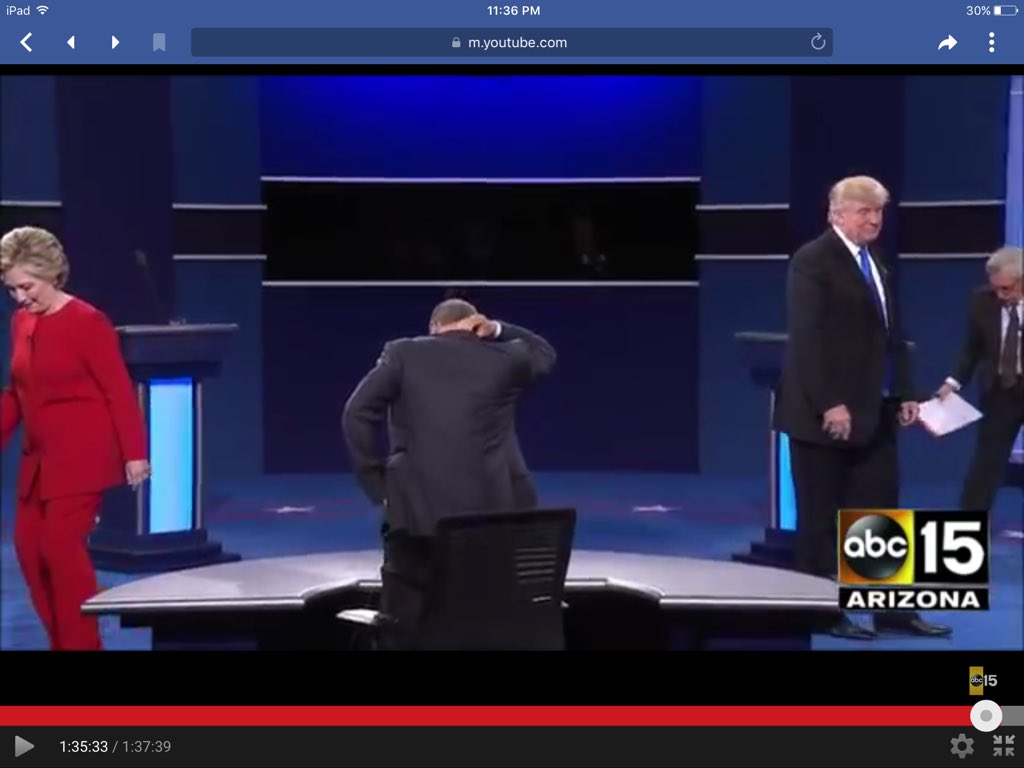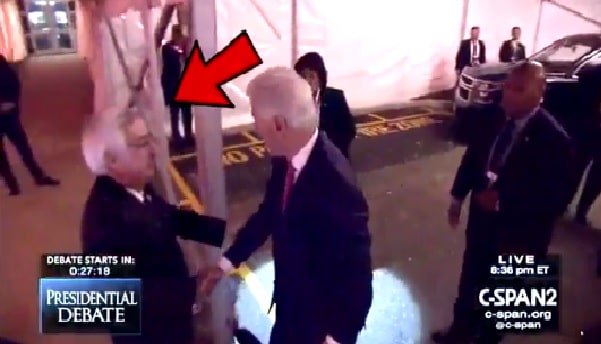 Is this the 'Congratulations!  Job well done!' from Bill Clinton to cheat sheet collector?