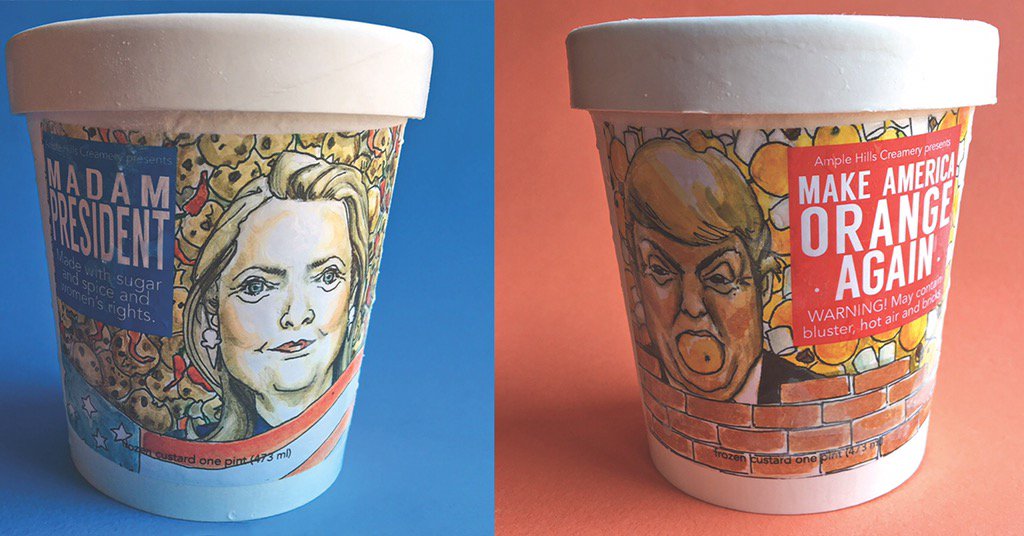 ( FOX NEWS )The presidential contest between Hillary Clinton and Donald Trump keeps heating up but an ice cream company in New York is looking to cool things off.
Brian Smith and Jackie Cuscuna, the husband and wife co-owners of Ample Hills Creamery, have debuted two new election-themed flavors just  ahead of the first presidential debate.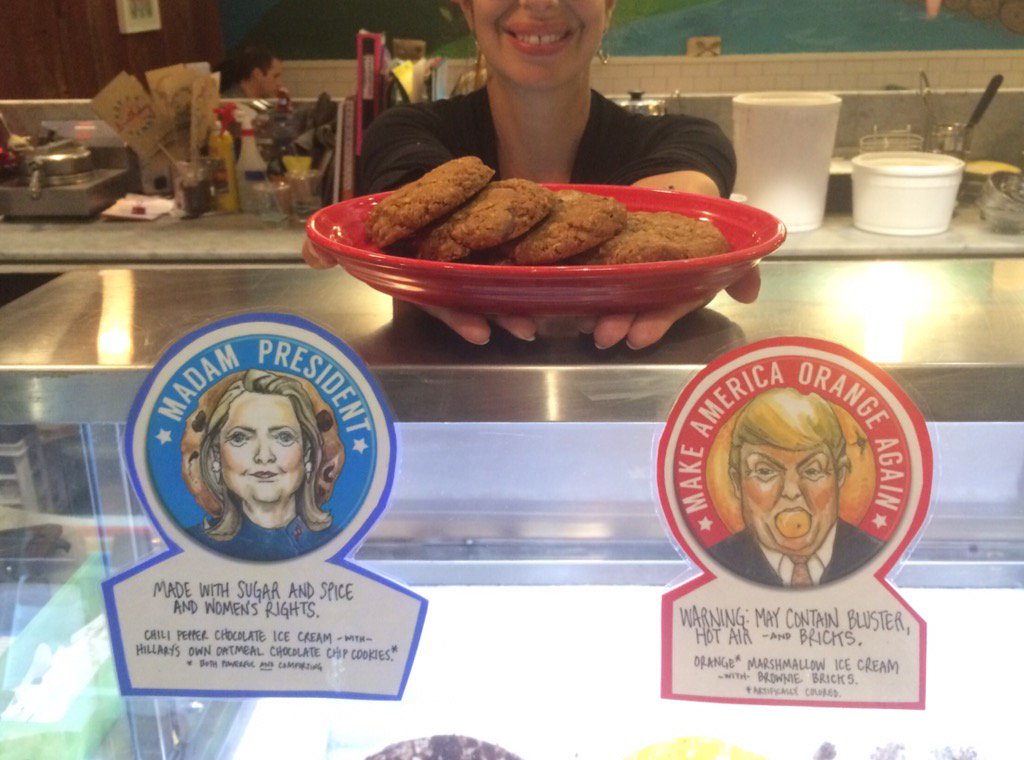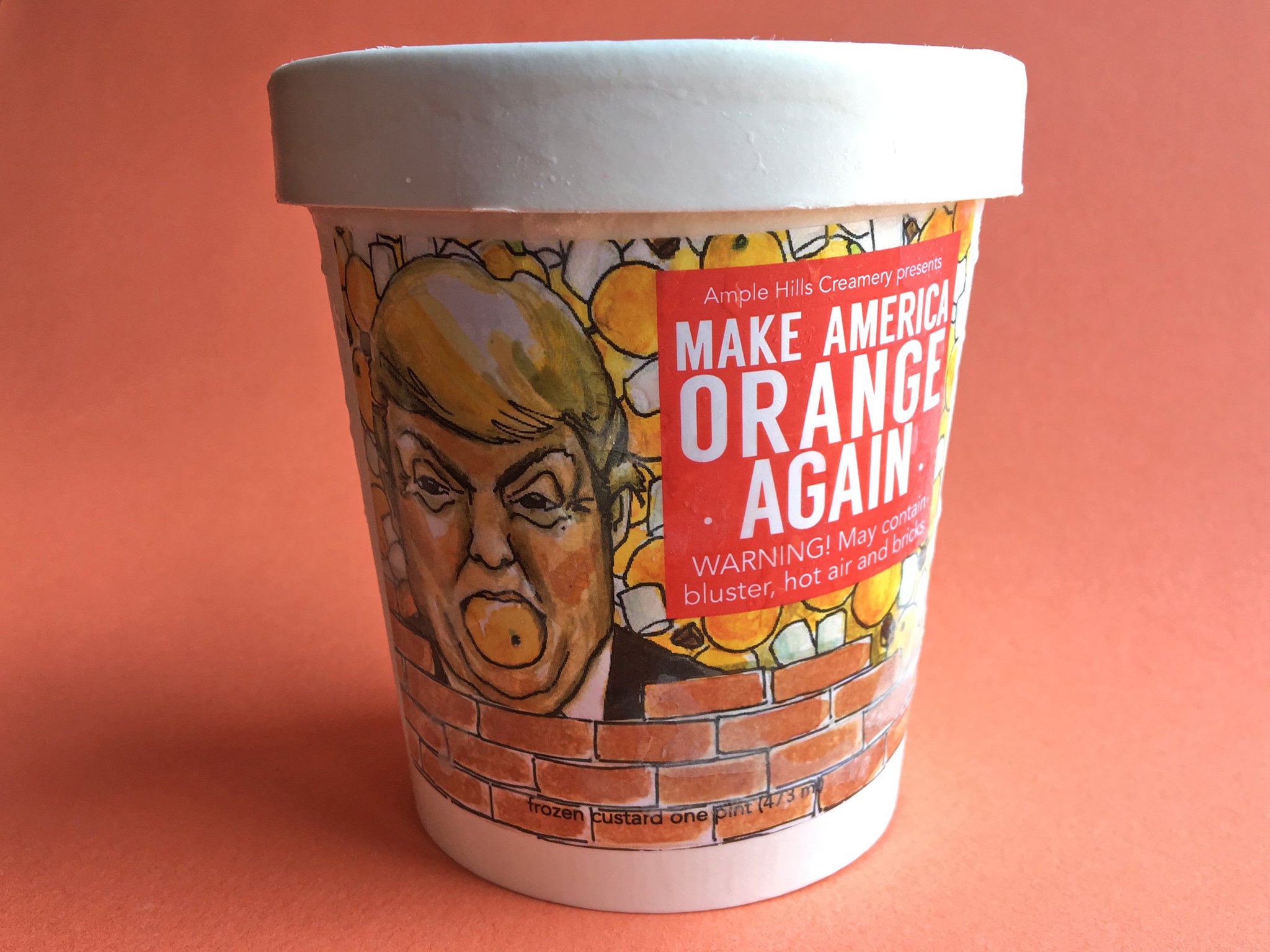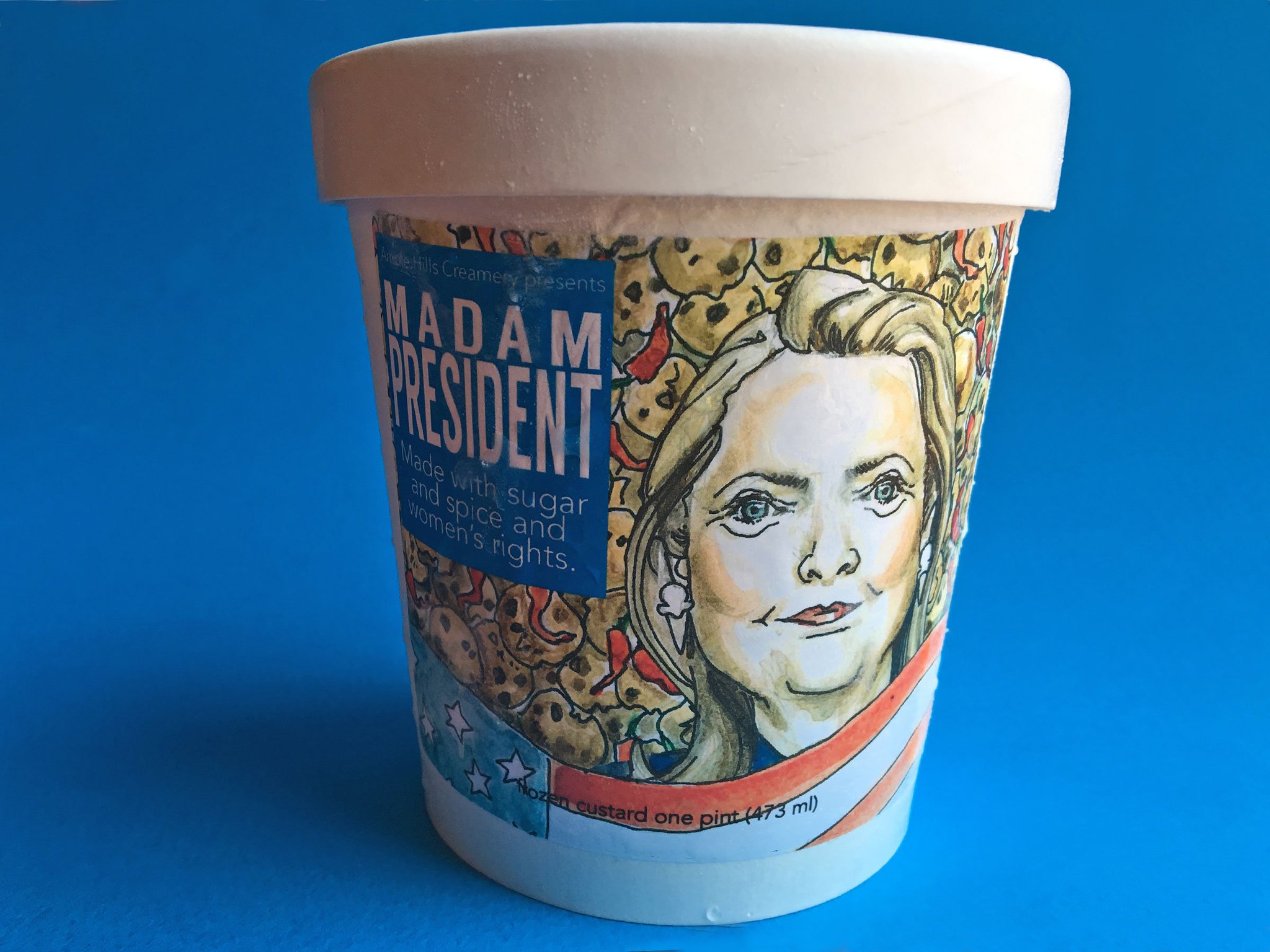 "Madam President" is "made with sugar and spices and women's rights" according to the company's website, and serves up chili pepper chocolate ice cream with chocolate chip cookies. The ice cream, according to the admittedly partisan company, is "both powerful and comforting." It's inspired by Clinton's preference for both hot chili peppers and chocolate.
Trump fans can dip into a "Make America orange again" dessert. The bright orange flavor incorporates orange marshmallow ice cream with brownie bricks. Although the creamery usually avoids synthetic flavors, they said the shade is based on the "hue of this particular candidate."
READ MORE: Ample Hills rolls out gourmet Clinton, Trump ice cream flavors