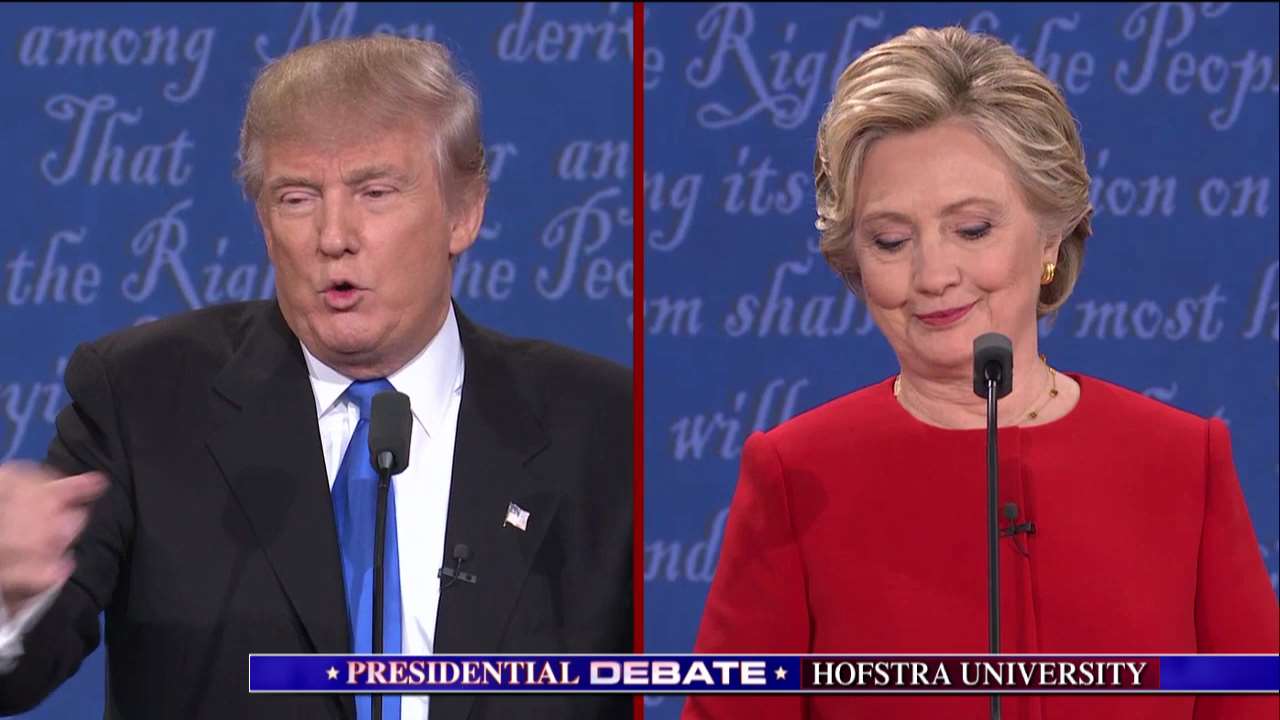 The first presidential debate between Trump and Hillary was not exciting. She made it without coughing falling – kudos to her doctor!
Trump ending the debate talking about Hillary's stamina. She answered by talking about her 'experience' which Trump calls 'bad experience'. Cheers!!!
I wish Trump would learn to turn his answers into sound bites instead of blurring his answers with unnecessary words or details. He needs to become Newt Gingrich, Ted Cruz or Rubio when answering questions – quick, to the point and headline-worthy sound bites. He has to learn NOT to defend himself with lengthy explanation but always switch topic and talk about the dirt, failures and scandals of Hillary Clinton and the Obama administration.