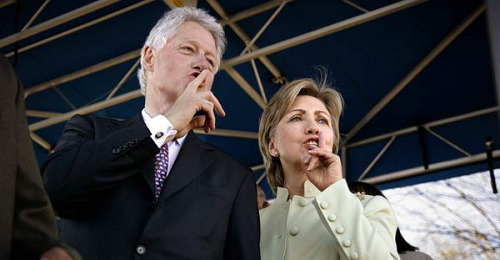 After Bill Clinton's ex-mistress Gennifer Flowers got a front row seat invitation for Monday's presidential debate by Donald Trump's party for Monday's presidential debate, two women who accused Bill Clinton of rape now want to join the debate.
Paula Jones is a former Arkansas state employee who sued U.S. President Bill Clinton for sexual harassment in the 1990s.
Juanita Broaddrick says then-Arkansas Attorney General Bill Clinton raped her in a Little Rock hotel room in 1978 while he was campaigning for governor.
"Sure I would like to be at such an epic event just to look Hillary in the face," Broaddrick exclusively tells The American Mirror.

When asked what she would say to Clinton, Broaddrick responded, "Remember me? I'm the one your husband raped and you threatened. I'm still here telling the truth and you are a liar."
After Paula Jones and Juanita Broaddrick dared to accuse Bill Clinton of rape, the two women were audited by the IRS.