Hillary Clinton's IT guy Paul Combetta is the guy responsible for deleting her emails. According to Reddit, Combetta asked for assistance in July 2014 from Reddit users on how to purge emails and how to strip VIP's email address from "a bunch of archived emails."
Now Wikileaks posts the deleted Reddit comments by Combetta. The exchange described in the above tweet took place on Reddit and involves Paul Combetta, an employee with Platte River Networks, the company in charge of Hillary Clinton's home server.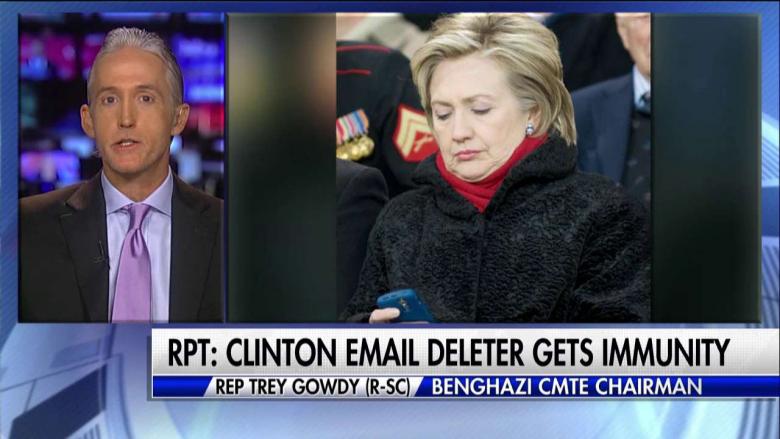 Combetta was granted immunity from Obama's Department of Justice in their investigation of Hillary's email scandal.
BELOW IS THE QUESTION BY COMBETTA TO REDDIT USERS:
Hello all- I may be facing a very interesting situation where I need to strip out a VIP's (VERY VIP) email address from a bunch of archived email that I have both in a live Exchange mailbox, as well as a PST file. Basically, they don't want the VIP's email address exposed to anyone, and want to be able to either strip out or replace the email address in the to/from fields in all of the emails we want to send out.

I am not sure if something like this is possible with PowerShell, or exporting all of the emails to MSG and doing find/replaces with a batch processing program of some sort.

Does anyone have experience with something like this, and/or suggestions on how this might be accomplished?



Paul Combetta admits he has full access to Hillary's email server:
I have full access to the server – what are you suggesting with the EDB file
stonetear[S] 0 points1 point2 points 2 years ago 

I think maybe I wasn't clear enough in the original post. I have these emails available in a PST file. Can I rewrite them in the PST? I could also export to MSG and do some sort of batch find/replace. Anyone know of tools that might help with this?