Trump mania in Florida! Donald Trump returned to Florida today for another huge rally.
Within hours of announcing the Fort Myers event at the 8,000 plus seat Germain Arena, the tickets were sold out. Scalpers were selling tickets to the event for $200-$400 dollars. Aside from full capacity crowd inside arena, Trump had 4,000+ more outside.
As for Hillary Clinton, who only gave a 30-minute speech , her 'Millenial' outreach at Temple University in Philadelphia draw a crowd of less than 200 students – it has 37,000 plus students people!
Let me give you a few sad pictures from Hillary's rally today.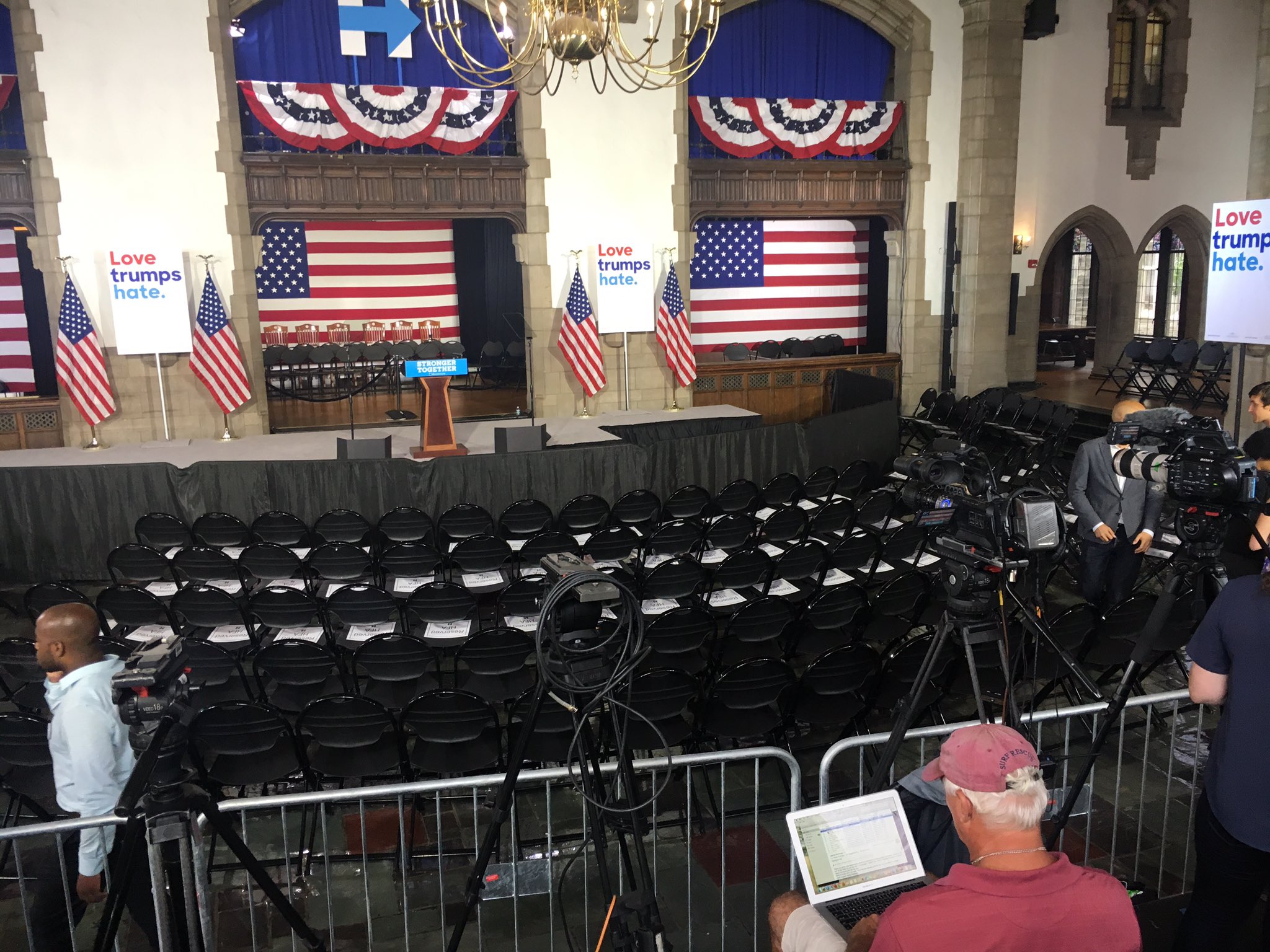 THE STAGE IS SET!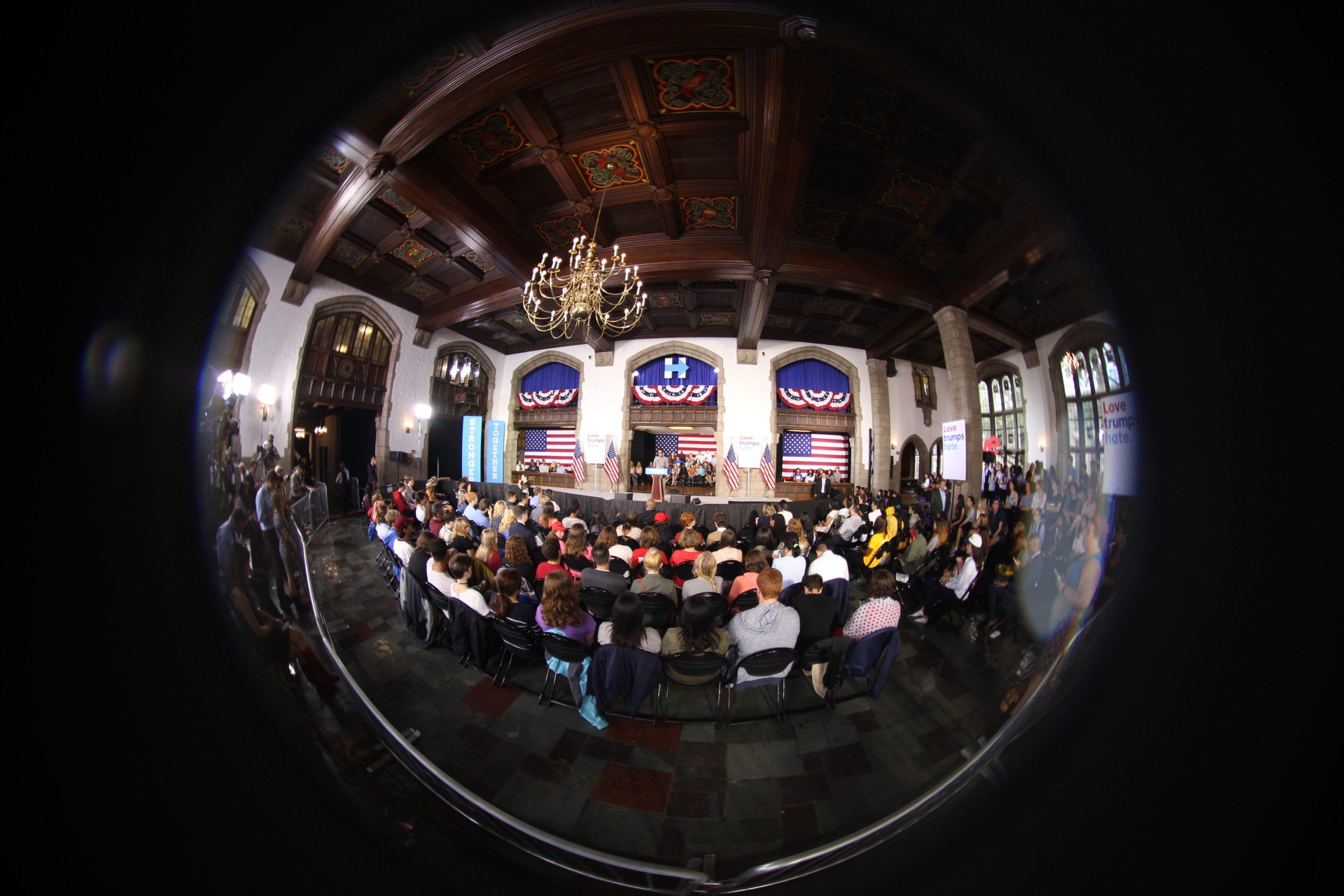 JESSE WATTERS CAUGHT THIS STUDENT IMITATING HILLARY – TAKING A NAP!
NOW LET'S GO TO TRUMP MANIA IN FORT MYERS TODAY!
TRUMP BABES!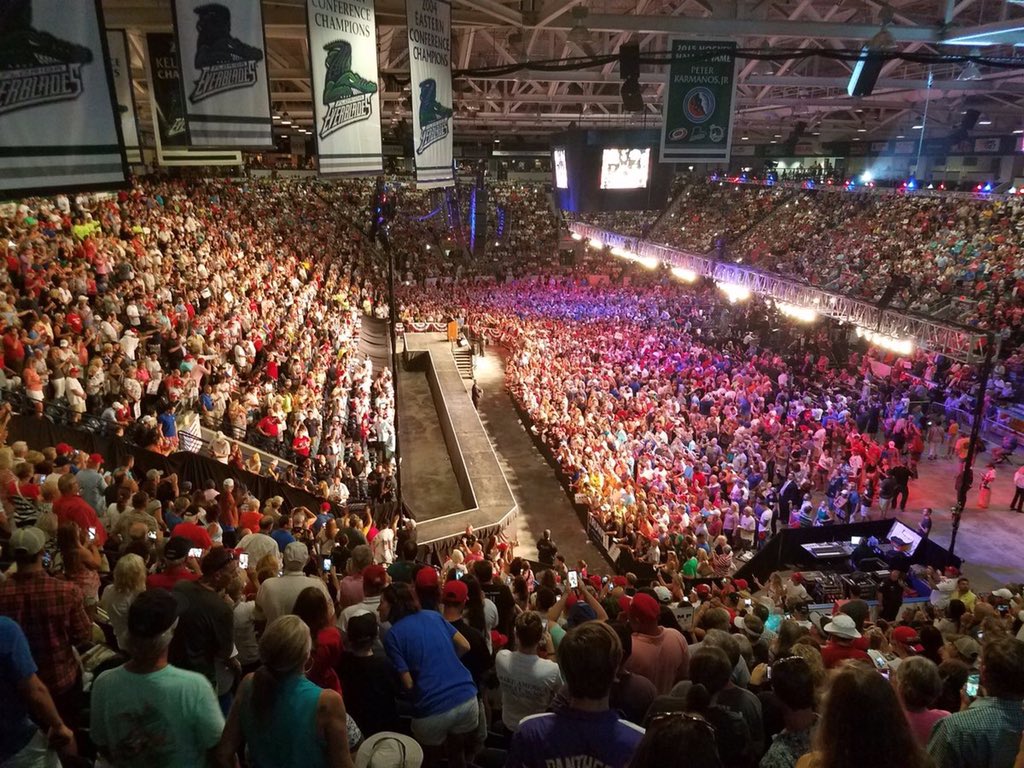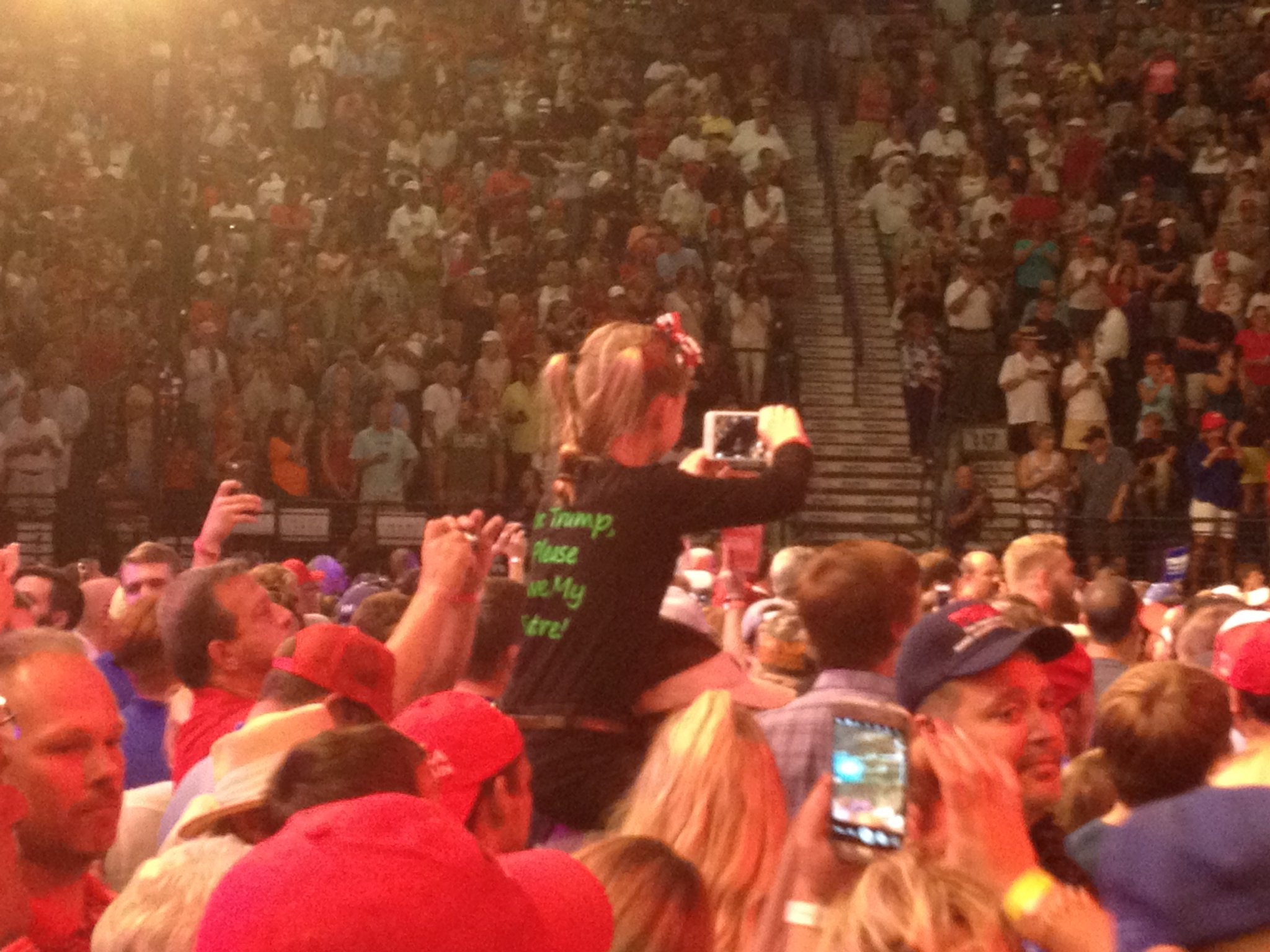 HEY HILLARY, LOOK AT THE LINE!
MOMS FOR TRUMP!