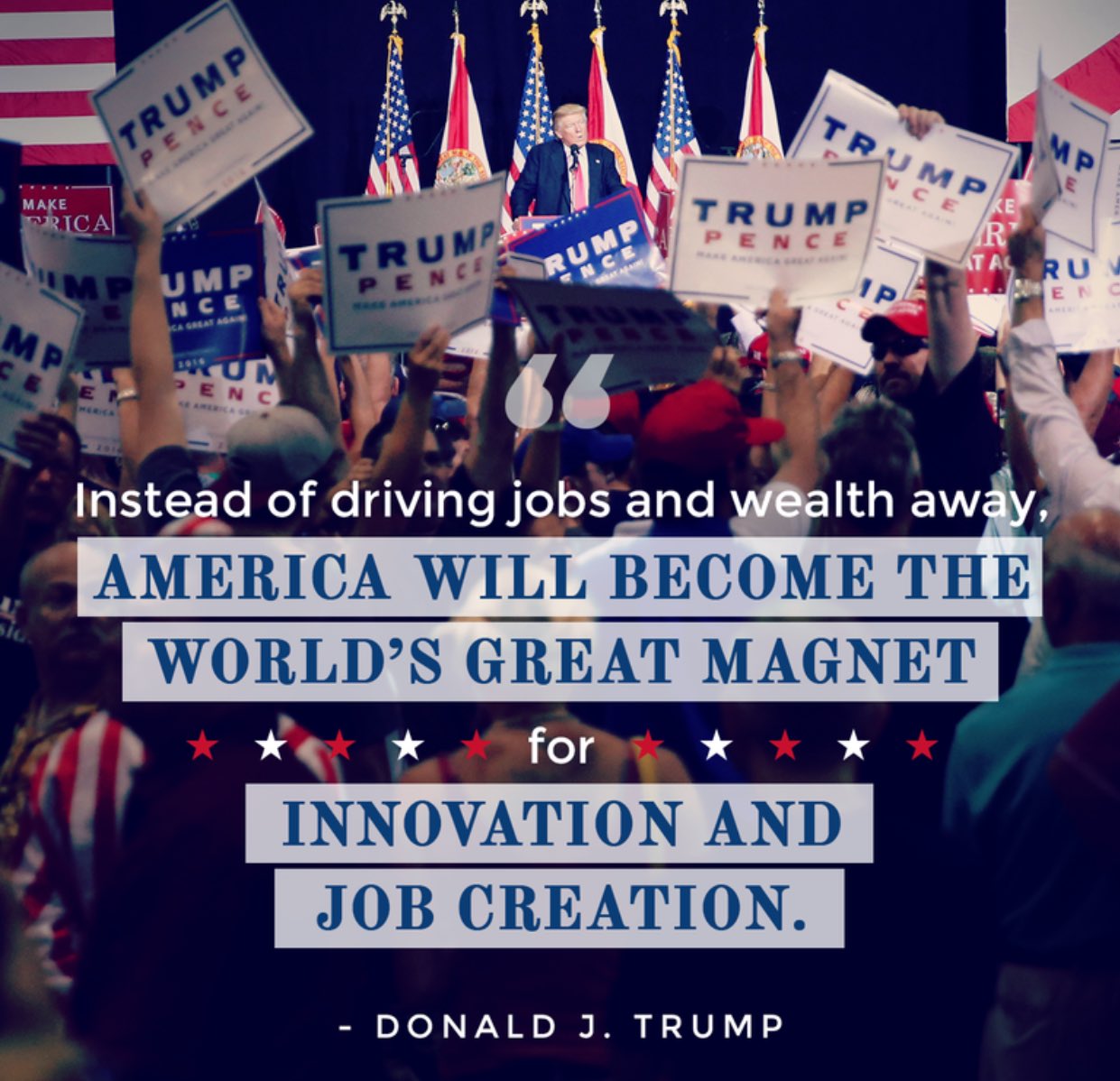 ( NOTE: FULL TRANSCIPT LINK BELOW )
Donald Trump spoke today at The Economic Club in New York for his economic speech. Trump promised to set up a new policy of Americanism – the policy of America First.
We must replace the present policy of globalism – which has moved so many jobs and so much wealth out of our country – and replace it with a new policy of Americanism.

Under this American System, every policy decision we make must pass a simple test: does it create more jobs and better wages for Americans?
If we lower our taxes, remove destructive regulations, unleash the vast treasure of American energy, and negotiate trade deals that put America First, then there is no limit to the number of jobs we can create and the amount of prosperity we can unleash.
Trump criticized Hillary Clinton for plan of more taxes and enriching her donors and special interests. He said the only thing Hillary Clinton can offer is a welfare check. His plan will produce paychecks.
Trump: The Only Thing Hillary Clinton Can Offer Is A Welfare Check, I Will Produce Paychecks

DONALD TRUMP: Instead of driving jobs and wealth away, America will become the world's great magnet for innovation and job creation. My opponent's plan rejects this optimism. She offers only more taxing and her tax increases are unbelievable. More regulating, more spending, and more wealth redistribution. A future of slow growth, declining incomes and dwindling prosperity.

The only people who get rich under Hillary Clinton are the donors and the special interests, but bad for our country. In Hillary Clinton's America we have surrendered our status as the world's great economy and we have surrendered our middle class to the whims of foreign countries. We take care of them better than we take care of ourselves.

Not one single idea she's got will create one net American job or create one new dollar of American wealth for our workers. The only thing she can offer is a welfare check. That's about it. Our plan will produce paychecks and they're going to be great paychecks for millions of people now unemployed or underemployed.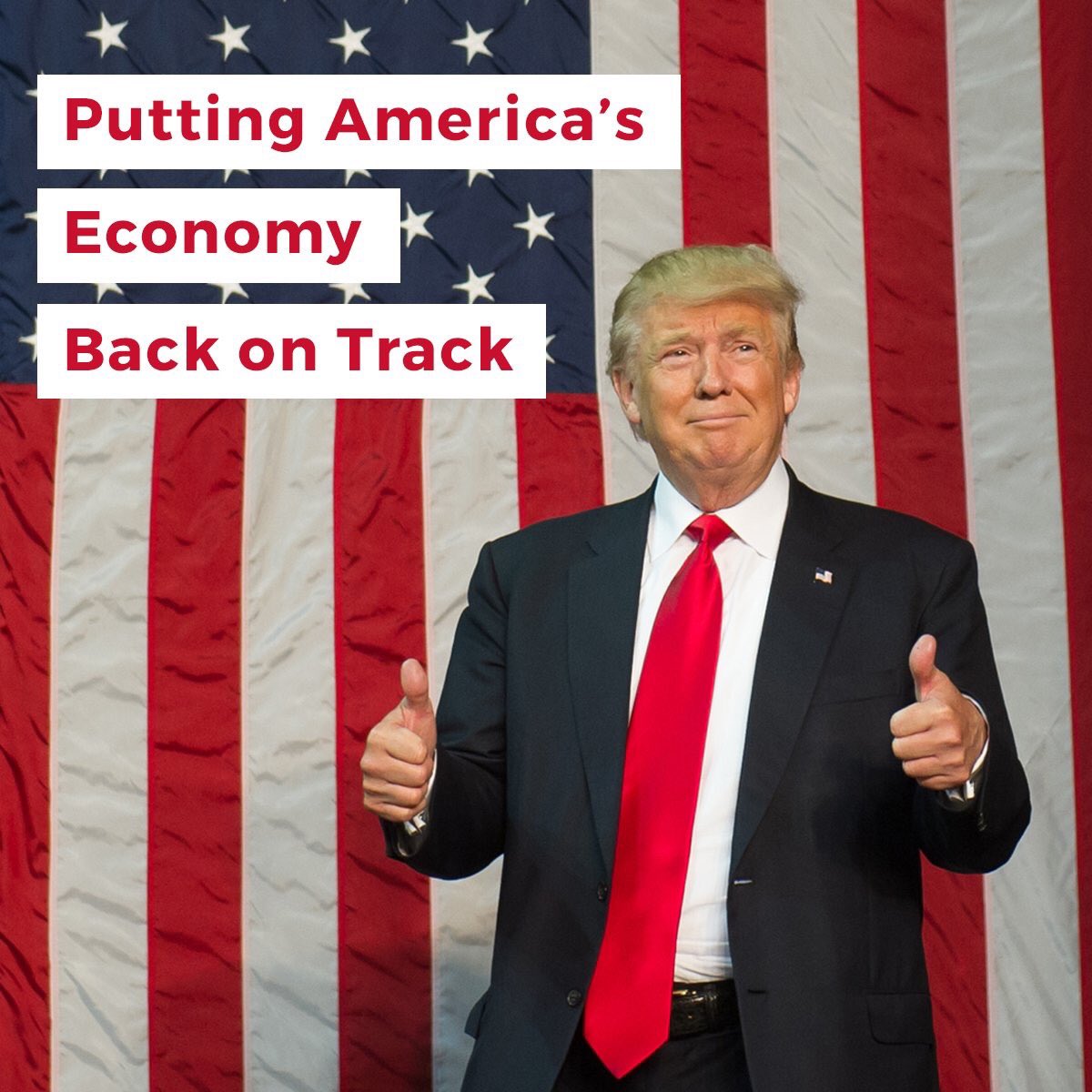 I am going to lower you taxes; I am going to get rid of massive amounts of unnecessary regulations, on business and in your life; I'm going to unleash American energy; I'm going to repeal and replace Obamacare; I'm going to appoint Justices to the Supreme Court who will follow the Constitution; I'm going rebuild our depleted military and take care of our vets; I'm going to save your 2nd amendment.

And we are going to put our miners and our steelworkers back to work. We will rebuild our roads, bridges, tunnels, highways, airports, schools and hospitals. American cars will travel the roads, American planes will soar in the skies, and American ships will patrol the seas.
American steel will send new skyscrapers into the clouds.

American hands will rebuild this nation – and American energy, harvested from American sources, will power this nation. American workers will be hired to do the job.

We will put new American metal into the spine of this country.
READ FULL TRANSCRIPT OF ECONOMIC SPEECH – DELIVERED TO THE ECONOMIC CLUB OF NEW YORK:
Thank you for the opportunity to speak with you.

Today, I'm going to outline a plan for American economic revival – it is a bold, ambitious, forward-looking plan to massively increase jobs, wages, incomes and opportunities for the people of our country.