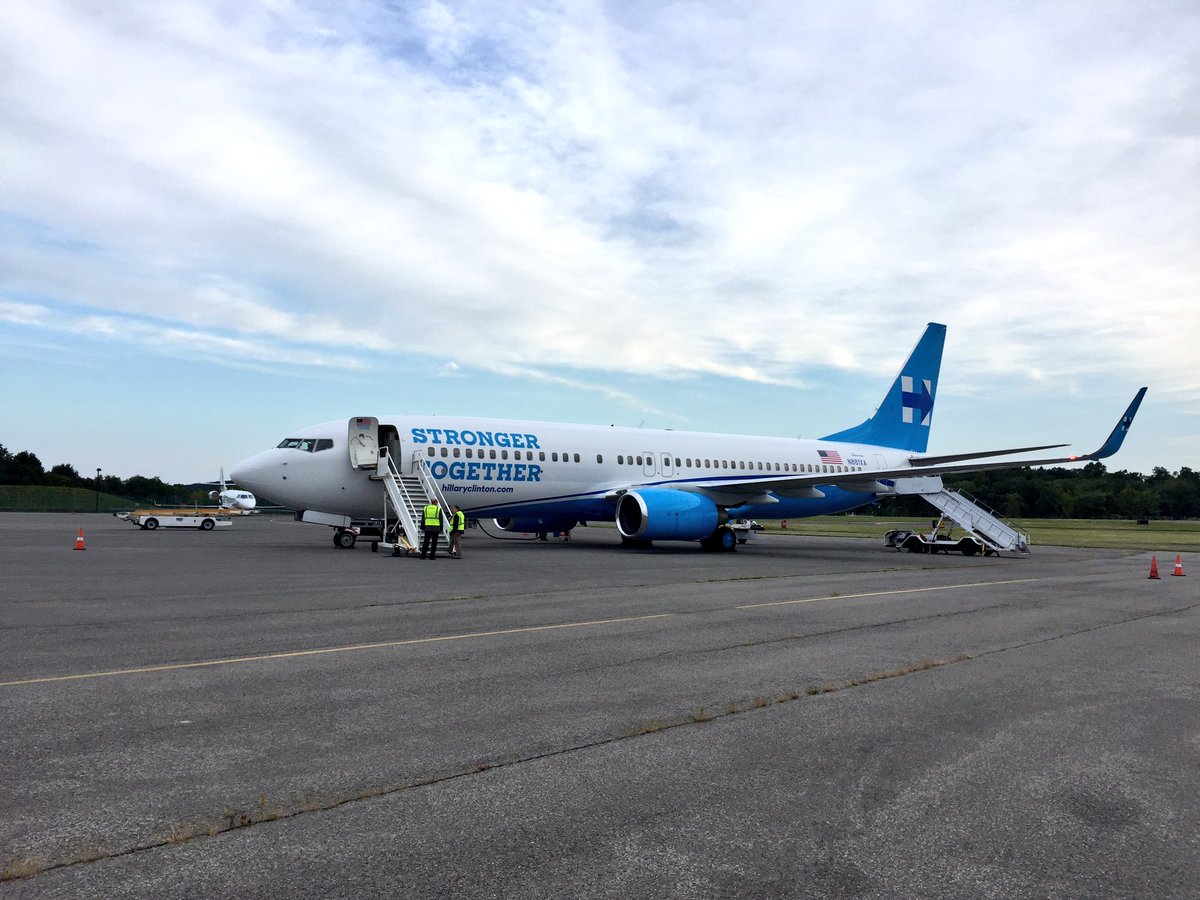 Hillary Clinton debuts 'Stronger Together' Boeing 737 campaign jet  with press corps  invited to finally travel with her after complaints of no press conference for 275 days now.
"I hope this will shut you the hell up," a Clinton aide said to Politico's Glenn Thrush.
Listen to Hillary Clinton's 89 seconds fake enthusiasm welcoming the press. "I am so happy to have all of you with me," Clinton said Monday morning in greeting the press on its inaugural flight, adding, "I've been just waiting for this moment." Yeah, right! After her 89 seconds welcome speech, Hillary added that she would be back later to take formal questions from reporters. So far the press only asked her three questions: How's your Labor Day weekend, Are you ready and What's your Labor Day message.
The fawning media would join her from now on to prop her up  and make them 'Stronger  Together', exactly  what Sick Hillary needs.