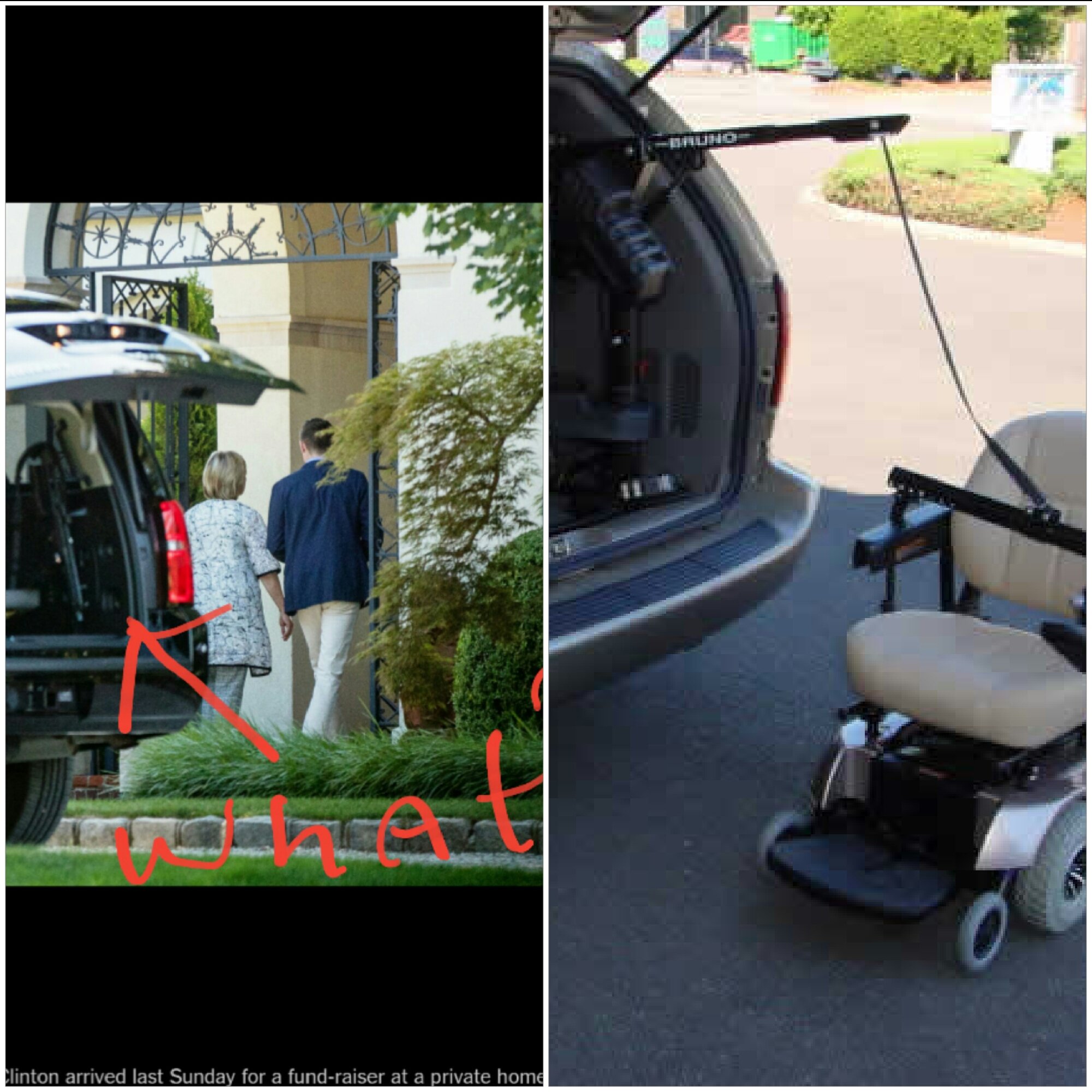 I found this posted on twitter by Tonado @anthonycasey2 and he asks what is on the back of Hillary Clinton's SUV when she went to Hamptons for fundraiser. Then someone replied it looks like a wheelchair lift. Is it? I'm just sharing the story of this photo above and let you readers decide.
#SickHillary had a fundraiser in the Hamptons. What is in the back of this truck? Wheelchair lift?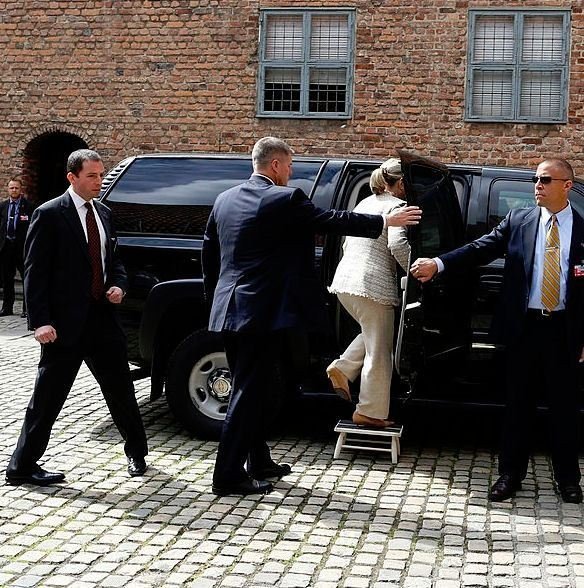 A picture of Hillary Clinton with her favorite travel kit – a footstool- to help her get into her SUV.