After Milwaukee, Trump today went to Detroit as part of his promise to campaign in inner cities and reach out to black Americans. Trump gave a standing ovation speech at Great Faith Ministries of Bishop Wayne Jackson. Trump is creating an awakening movement in the black community, making them think if the Democrat Party has been really good to them as they claim or they are the  real cause to their bleak condition right now. Trump is reminding the blacks they've been in a COMMITTED relationship with the Democrat Party for 60 years and their miseries are piling up and all-time high, while blaming Republicans for everything when they are banned, never invited to visit nor allowed to talk to them.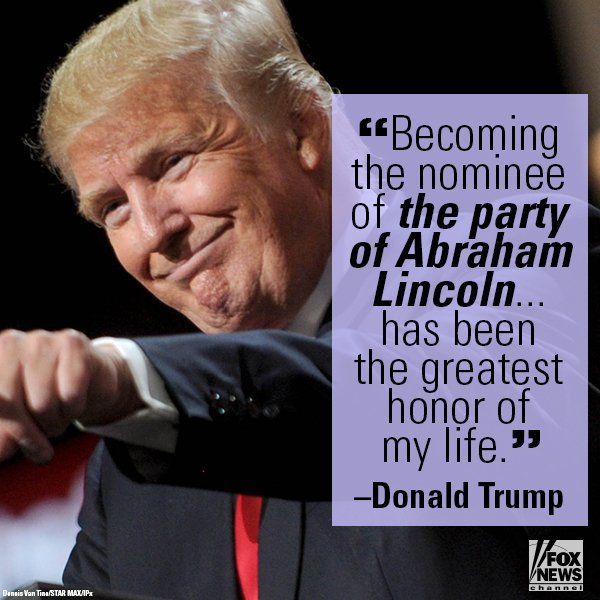 Abraham Lincoln was not a Democrat but that's what the Democrat Party want uninformed Americans to believe.
"It is on his legacy that I hope to build the future of the party but more importantly the future of the country and the community," Mr. Trump said from the pulpit of Great Faith Ministries Church. "I believe we need a civil rights agenda for our time, one that ensures the rights to a great education — so important — and the right to live in safety and peace, to have a really, really great job, good-paying job and one you love to go to every morning."

"I'm here today to learn so that we together can remedy the injustice in any form and so we can also remedy economics so that the African-American community can benefit economically," he said. "Our political system has failed the people and works only to enrich itself. I want to reform the system so that it works for you, everybody in this room."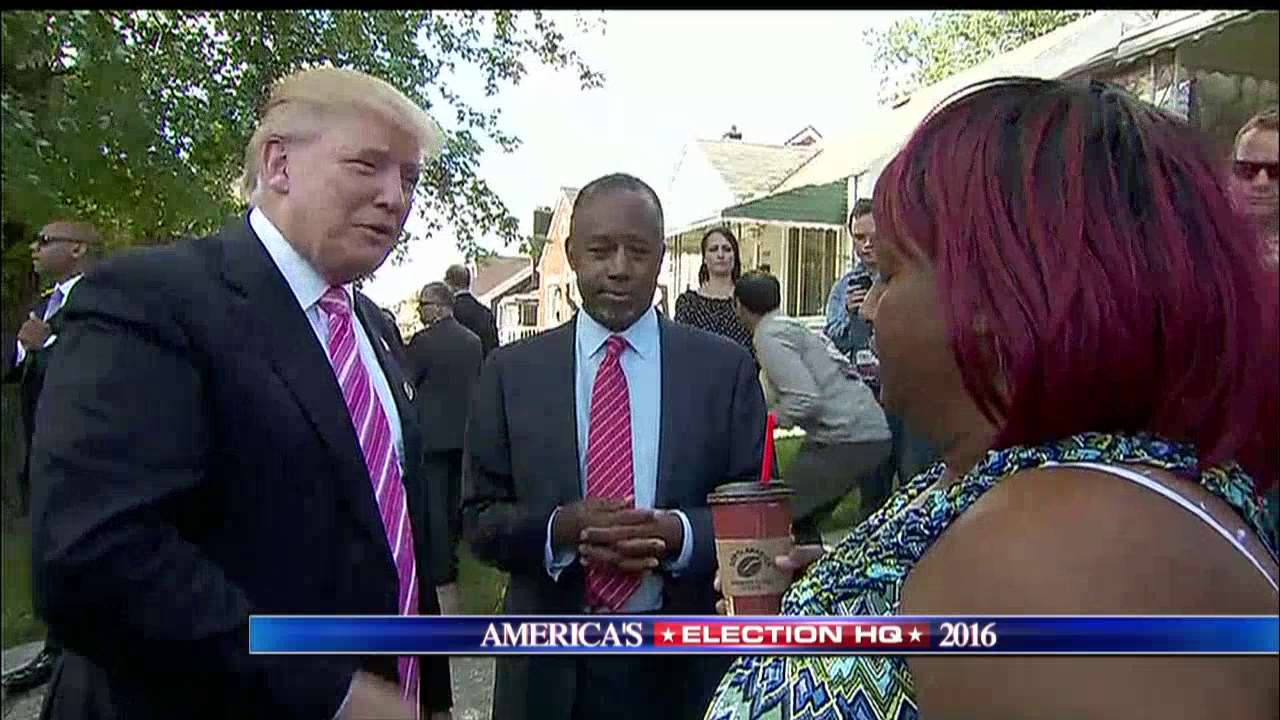 Donald Trump tours Detroit alongside with Ben Carson .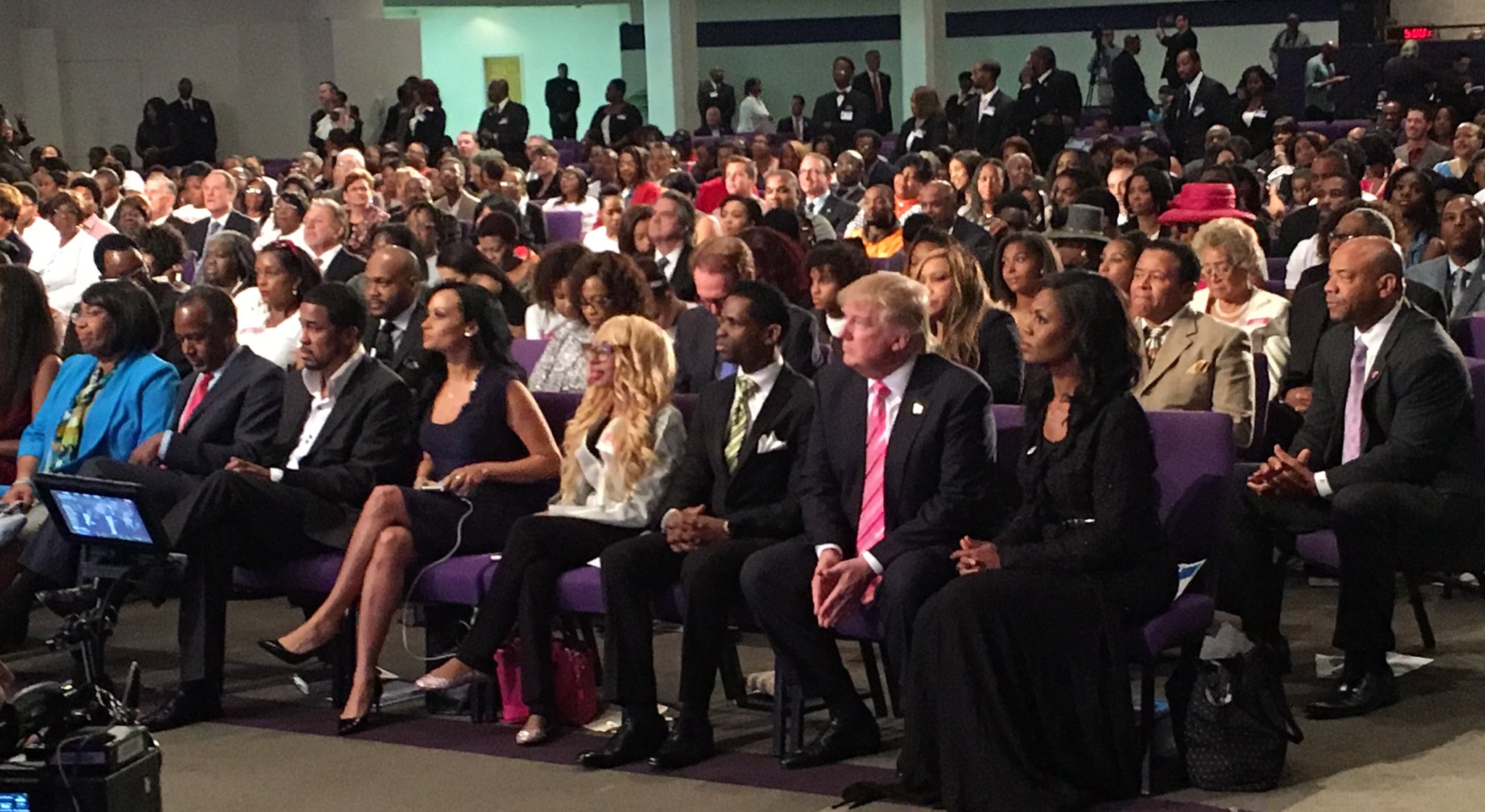 Trump joins congregation as they praise and worship.
Trump given a prayer shawl from Israel and a Jewish Bible by Bishop Wayne Jackson of Great Faith Ministries before the Pastor prayed over him.
Trump with police officers at tarmac in Detroit.