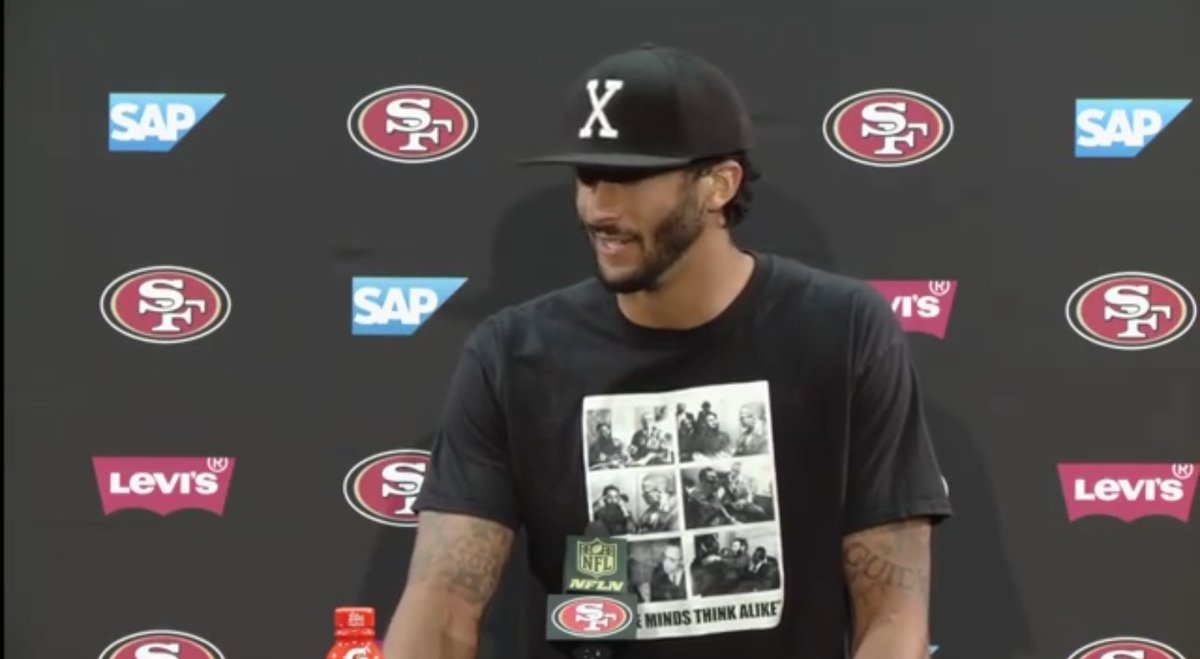 NFL 49ers quarterback Colin Kaepernick isn't done creating controversy. He's not backing down from his decision to sit out the National Anthem because he feels black people are oppressed.
In a press conference on Monday, Kaepernick didn't address the National Anthem issue further.
But the t-shirt he was wearing during the presser has started yet another fire.
Trump told Kaepernick he can go to other countries if he want to and from his t-shirt, I say Cuba is his choice of destination.
READ MORE: Kaepernick Wears Fidel Castro T-Shirt on TV. Cuban Who Fidel Tortured Gives Him a Piece of His Mind