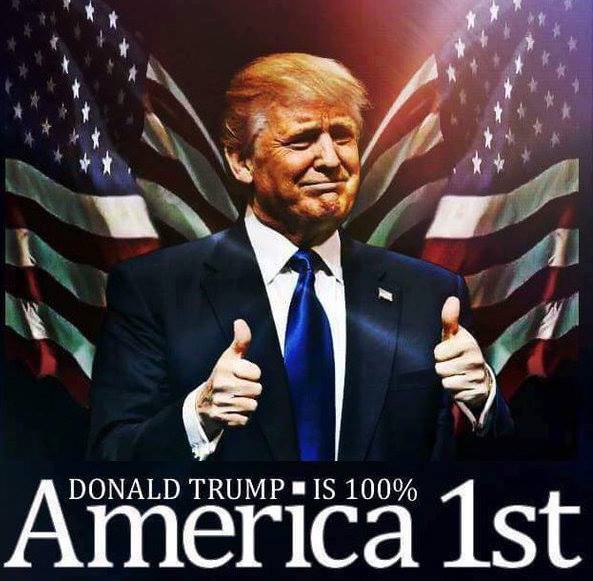 Polls are saying Donald Trump is losing to missing-in-action Hillary Clinton. But when you look at the real math, they are dead wrong.
Hillary Clinton don't have 100% of the Democrat Party base backing her up.  She lost a lot of her base supporters to Trump like the Democrat crossovers ( Trumpocrats ),the NEVER-Hillary Bernie Sanders supporters and growing number of minorities forming groups like Blacks for Trump and Latinos for Trump. If you look at social media, Trump beats Hillary really hugeee. Let's check the math below:
ANTI-HILLARY BERNIE SANDERS DILEMMA :
Thanks to Wikileaks, Sanders' voters found out the DNC primary was rigged. Then you got California primary a theft committed right in front of their eyes. And for that half of them won't vote for Hillary, with some staying home and others will vote for Trump.
In 2012, Obama got 64 million votes while  Romney got 60 million. Hillary got 17 million Primary votes, Sanders 13 million. If half of Sanders' people won't vote for Hillary,  you subtract 6 million from Obama 64 million votes and you get 58 million left for Hillary. This means after Sanders debacle, Hillary only now has 58 million.
Of the 6 million Sanders' voters who refuse to vote for Hillary, poll shows 20%-40% of them  will vote for Trump. So 6 million times 30% is about 2 million. Remember Romney only got 60 million votes. But now we will add to Trump's 60 million voters  this 2 million votes from Sanders' people and you get 62 million – 4 million more than Hillary's 58 million. The numbers we gave you could actually double.
2.  THE 20% DEMOCRAT CROSSOVER TO TRUMP
As early as January 2016, a shocking poll by Mercury Analytics finds nearly 20% of the likely Democratic voters polled would cross over in the general election and vote for Republican front-runner Donald Trump. When crossover voters were asked how sure they were, 63% of the Democrats who said they would crossover were "100% sure."
A June 25 article by Michael Harrington says 10-12 million Democrats vote in Republican primary and of 31 million who voted in the Republican Primary 38% approximately were Democrats. ( An Analysis of Democrat Cross-Over

– facebook.com

 )
For a conservative estimate of crossover: According to Rasmussen July poll , a net  increase of 6% ( from last election) will crossover from Democrat Party to vote for Trump. So if Obama had 64 million votes minus 13 million non-Hillary voters from Sanders is 51 million times 6% gives us 3 million Democrats crossing over.
3. EVANGELICAL VOTE
 Trump is getting 5% more evangelical vote this time compared to 2012 which will add one million to Trump's total. Bush had the evangelical support but it declined with McCain and more with Romney.
Ralph Reed, founder and chairman of the Faith & Freedom Coalition, claimed that evangelical Christians made up 27% of the electorate in 2012, a presidential year, and 32% of voters in the 2014 midterm elections.
Yet as many 17 million evangelicals stayed home in 2012, he added, an election in which President Obama beat Mitt Romney by some 5 million votes.
Estimates suggest there were as many as 17 million "missing" evangelical voters in 2012. In the 2008 and 2012 elections, "the evangelical Christians stayed at home" because they didn't have a candidate they could support. If they show up, this 17 million evangelicals will give Trump a historic landslide.
LATEST:
4. MINORITIES: BLACKS FOR TRUMP AND LATINOS FOR TRUMP MOVEMENT
Black leaders endorsing Trump are increasing. Groups like Blacks for Trump and Latinos for Trump are growing in support and as Trump promise to campaign in inner cities, this number will grow even bigger.
Obama received 93% of the black vote. Recent polls say Trump will receive 10-14% of black vote. In 2012, Romney only got 7%. This 2016, Trump will pick up a gain of 5% which is about one million more votes for Trump and less for Hillary.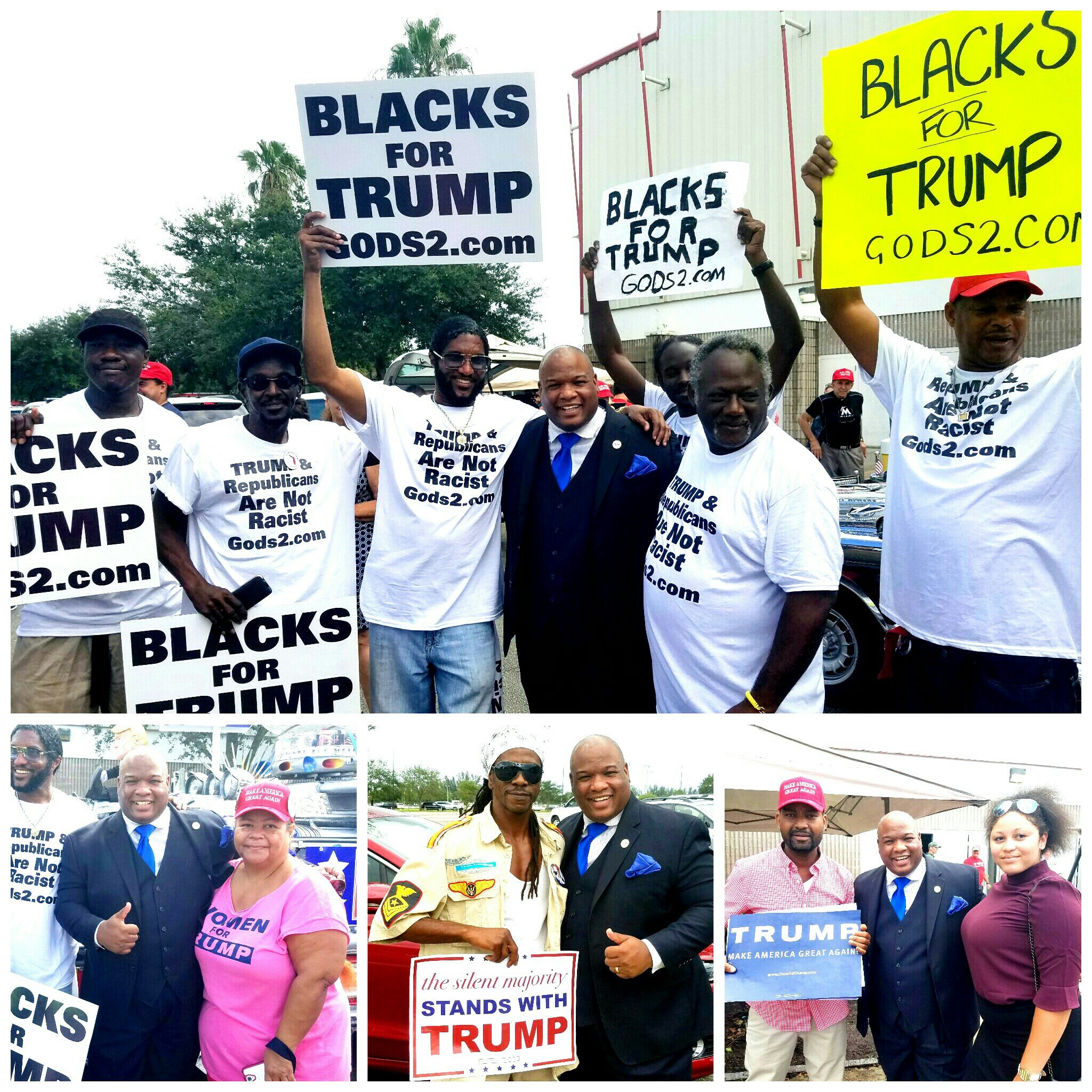 UPDATE 10/19/16:
Polling shows in 2012, Obama received 91% of Black, 88% of Asian, 74% of Latino votes and this 2016 Hillary is only receiving 74% Black, 74% of Asian and 64% of Hispanic in polling. If you take the difference of Hillary loss of support and multiply it by the voters in that category in 2012, Hillary lost 5 million votes.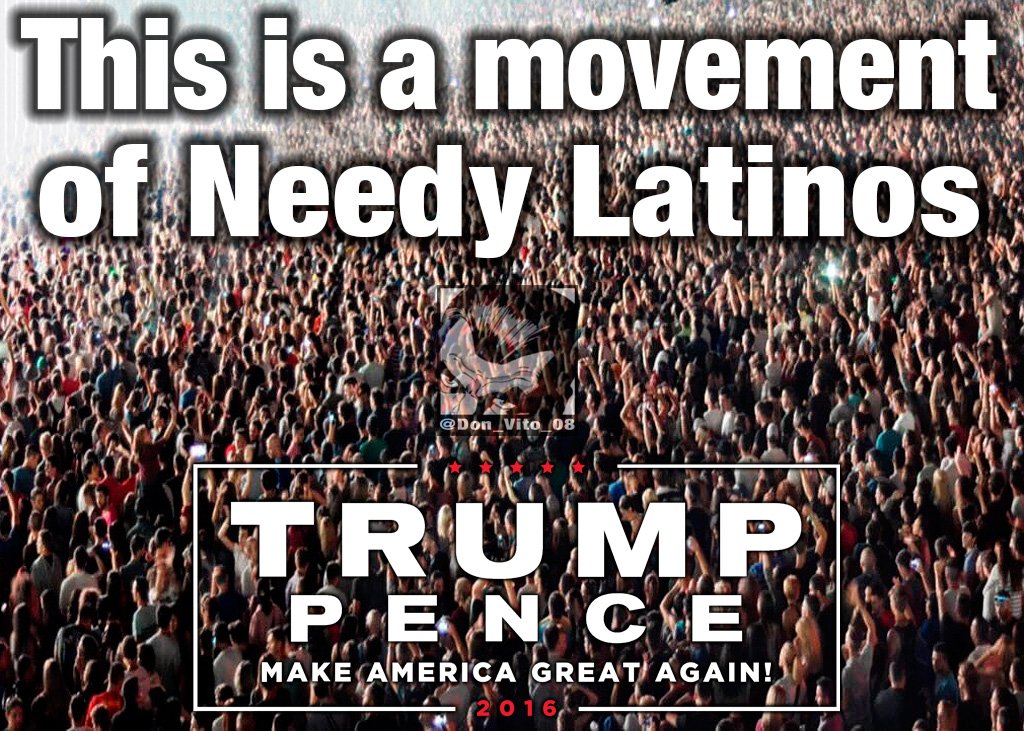 5. DEMOCRAT VOTERS DOWN DURING PRIMARIES COMPARED TO GOP
6. SOCIAL MEDIA ENTHUSIASM FAVORS TRUMP, HILLARY A SNOOOZZZE!
7. ENTHUSIASM GAP: THE ENERGIZED TRUMP BASE COMPARED TO SLEEPY HILLARY'S
Democrat Party has suffered from low voters turn out this Primary election compared to energized base of the Republican Primary. The Dems have 4.5 million less registered voters compared to last time.
RALLIES DON'T LIE! Trump's rallies show long lines, huge crowds and energized supporters. Hillary – who plays invisible this election season – can't even fill up a high school gym.
 On the eve of the 2008 election, 45 percent of Democrats described themselves as "very enthusiastic," compared with only 28 percent of Republicans. That resulted in a 7-point victory for Obama over Arizona Sen. John McCain.
8. NON-ESTABLISHMENT POLLS SHOW TRUMP IS AHEAD BIG TIME
 While all establishment polls have average 1,000 people polled for whole country, non-establishment polls conduct poll on 50,000 and shows Trump winning 67% to Hillary 19%. This poll took 1/3 Democrat, 1/3 Republican and 1/3 Independent with 1,000 people per state.
SOURCE:  

TRUMP WINS BEST POLL EVER: 50,000 REGISTERED VOTERS, CALL 1,000 HOMES IN 50 STATES EQUALLY DIVIDED AMONG REPUBLICANS, DEMOCRATS AND INDEPENDENTS.

Another poll conducted daily to 100,000 people across the country using an app called ZIP shows Trump winning big time – 64% Trump to Hillary 36%. This app predicted accurately the winners in the Primaries both GOP and DNC. SOURCE:

TRUMP WILL WIN ELECTION REVEALS APP CALLED ZIP: BASED ON DAILY TALK AND POLL WITH 100,000 PEOPLE ZIP SHOWS TRUMP IS AHEAD EVEN IN CALIFORNIA…THIS IS THE FUTURE
FINAL ANALYSIS
NOTE: We are going to use the LEAST estimate number in our math..
Let's start by giving Hillary Clinton the 64 million votes Obama got in 2012. But instead of adding, we will do a series subtractions from this 64 million votes. After these series of deductions, Hillary Clinton will end up with 50 million votes – that's a scary  14 million less than Obama in 2012.
64 million – 6 million ( NEVER HILLARY Sanders voters) – 3 million ( Democrats crossover to Trump ) – 4 million ( less registered voters) – 1 million black votes ( Blacks for Trump ) = 50 million votes
Now let's go to Trump and give him 60 million, the votes Romney got in 2012. But instead of subtracting like we did with Hillary we will be doing a series of addition to Trump's 60 million based from Hillary Clinton's ship jumping base. When we're done Trump's 60 million will become 67 million – 7 million more extra and 2 million more than Barack Obama's number in 2012.
60 million + 2 million ( LEAST estimate from Sanders crossover ) + 3 million ( Democrats crossover to Trump ) + 1 million ( Black crossover ) + 1 million ( Evangelicals ) = 67 million
.  Hillary's 50 million is 43% of the vote and Trump's 67 million is 57% of the vote making it a net 14% lead for Trump- a LANDSLIDE WIN FOR TRUMP.  This math makes the new non-establishment polls make sense. The liberal polls have a math error. We did not adjust for Latino vote, our personal polling of Latinos  in Nevada told us half of Latinos refuse to vote for Hillary and Obama got 71% Latino support and majority of Hillary supporters are concentrated in Southwest and particularly California.
Also, liberal Democrat polls call 500-1,000 people only. It is also known that if you say you are for Trump they may put the phone down and not count your poll numbers. The next problem is that a polling company decided earlier to take 500 Democrats and 500 Republicans – whatever number they decided – The liberal polls do not take into consideration many of the voters for Obama refuse to vote for Hillary and this is the game changer.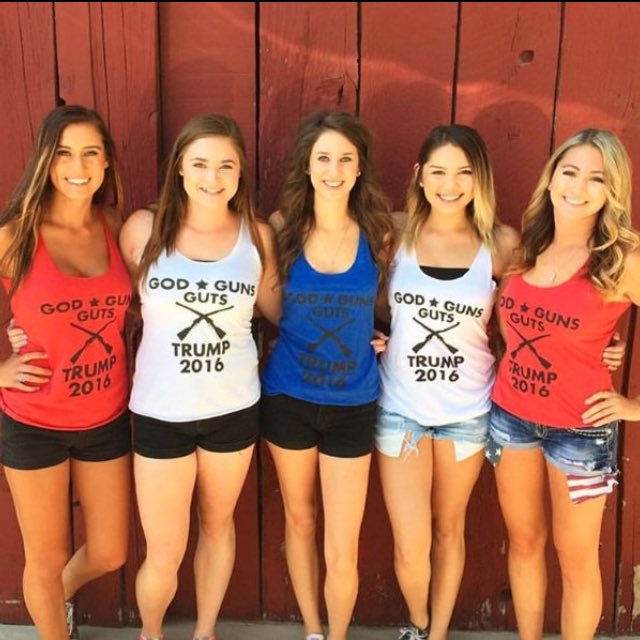 UPDATE: In the 35 year old and younger Hillary Clinton is running 15% to 30% behind Obama in 2012, so she again lost about 6 million vote in this group, and the 6 million could be as high as 12 million lost votes. Many of these 35 years old and younger may be voting for Trump, another loss for Clinton on the crossover.
There is a crossover of union and old Democrats voting for Trump. In 2012, Obama only won by 4-5 million so this loss to Hillary Clinton is a serious problem. We learned from employees of a MAJOR  TV NEWS NETWORK that they know Trump is winning by a landslide, but the news will report Hillary winning in the polls. The News is dependent on globalist corporations advertising money and money demands that the news says Hillary is ahead in the polls. Remember the above poll numbers comes from VOX liberal press.
SPREAD THE GOOD NEWS! PLEASE SHARE THIS ON YOUR FACEBOOK, TWITTER AND OTHER SOCIAL MEDIA SCCOUNTS. THANK YOU.
This entry was posted in POLITICS and tagged crossover Democrats, Donald Trump, Elections 2016, evangelicals, Hillary Clinton, landslide, polls, social media, Trump landslide, Trump landslide win.