WATCCH: Operation Taco Bowl RSBN LIVE STREAM 8/28/16 #OperationTacoBowl
#OperationTacoBowl – Latinos for Trump is  holding a protest rally against Hillary Clinton and the DNC on August 28 at Anaheim, California. I bet Hillary Clinton, DNC and the liberal media are all going to have a short circuit in the brain episode when they see this.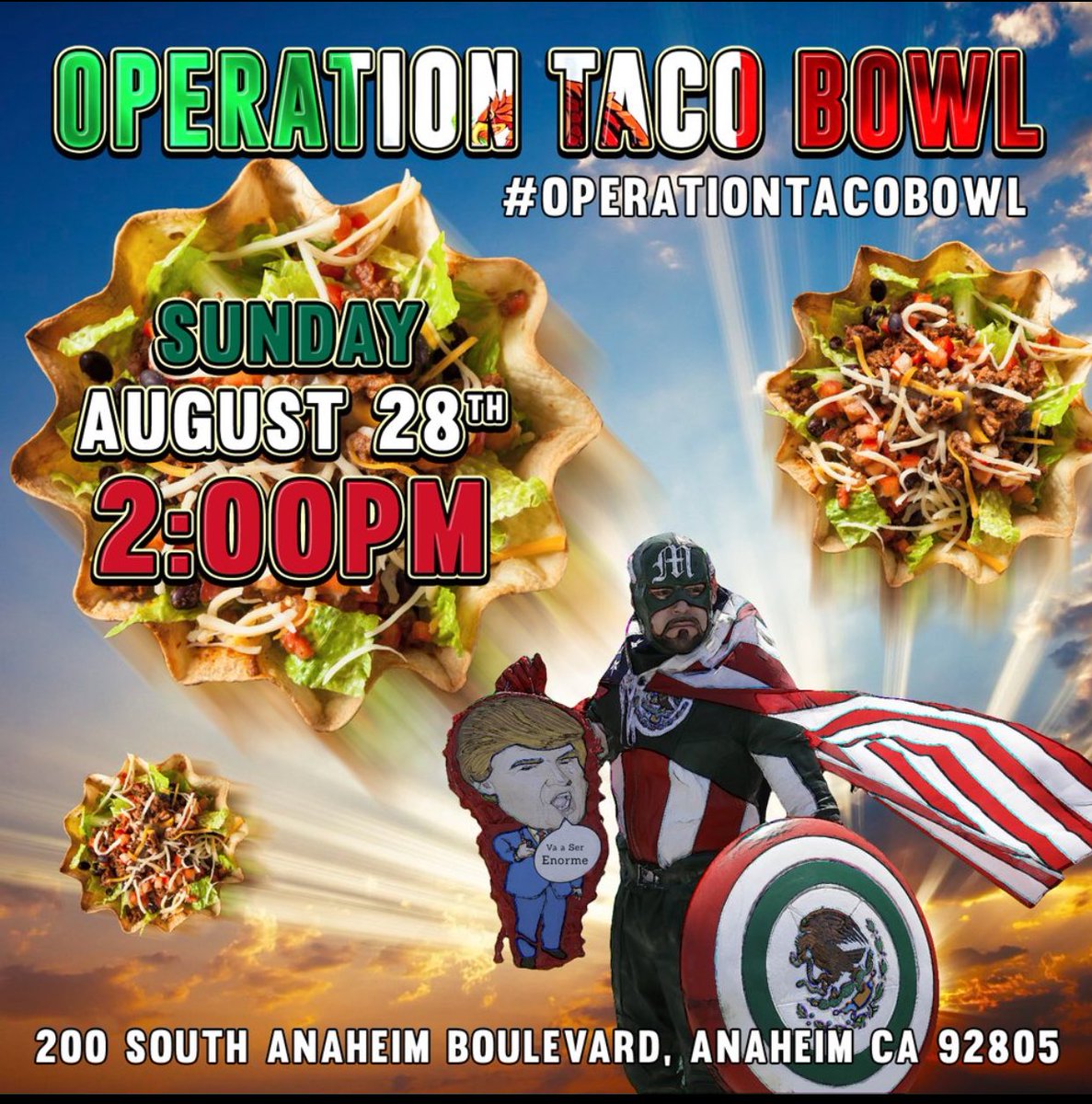 The 'Operation Taco Bowl' originally came from Hillary Clinton's camp who called their Latino outreach 'Taco Bowl' initiative. The disrespectful label was uncovered  in a DNC hacked email released by Wikileaks before DNC convention in July.
There are twitter hashtags  to show your support for Trump – #LatinosForTrump , #OperationTacoBowl,