HALF-WHITE San Francisco 49ers quarterback Colin Kaepernick decided to sit during the national anthem before Friday's preseason game against the Green Bay Packers.
Kaepernick's biological white mother Heidi Russo gave him up for adoption when she got pregnant with him when she was 19, he never knew his black father and was adopted as a baby by white couple Rick and Teresa Kaepernick
"I am not going to stand up to show pride in a flag for a country that oppresses black people and people of color. To me, this is bigger than football and it would be selfish on my part to look the other way. There are bodies in the street and people getting paid leave and getting away with murder."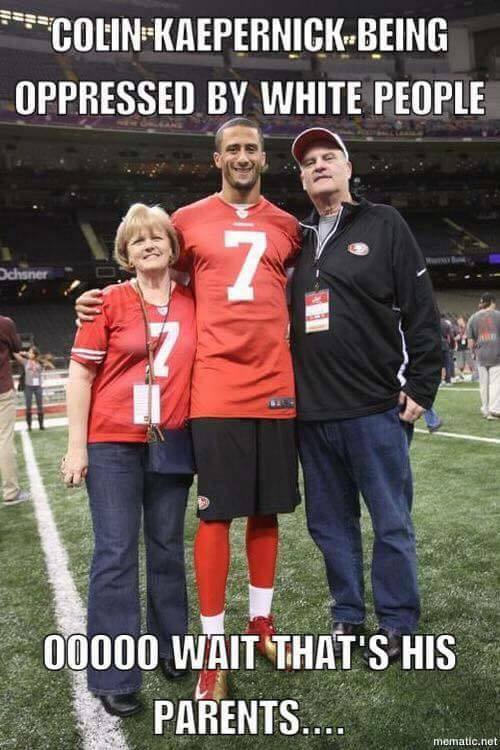 He's another exhibit of why liberalism is a mental disorder. The rest of the world wants to come to America and here's this whining HALF-WHITE NFL player who has a net worth of $16 million because of a sport OWNED by whites. He doesn't even look white. Maybe he learned this from Obama – pretending he's full authentic black when they're not.
Hey Colin, check this chart. Looks like the real 'OPPESSORS' in America are not white after all.