When two 70-year-old liberals collide! Hillary Clinton, almost 70, and Cher, 70, so excited to get together for another celebrity fundraiser event at Cape Cod where she raised more than $1.5 million and was attended by a crowd of about 1,000 – why she can't have that crowd during her rally?  Clinton arrived at 3 p.m.. The press was not allowed inside, but those who attended the private event said she spoke for about 30 minutes or more.
According to news:
Tickets for the event started at $45 and $500 for general admission and went to as high as $27,000. These sold out before they were even advertised. Nina Harrison, a part-time Provincetown resident, managed to get a $500 ticket because someone in-the-know sent her an email.
It was worth it, she said. Clinton was gracious, funny, and articulate.
"Cher was so brilliant," Harrison added. "You just hang on her every word because you know she is going to crack you up."
LIMITED PICTURES TAKEN FROM THE EVENT BECAUSE MEDIA WAS NOT ALLOWED: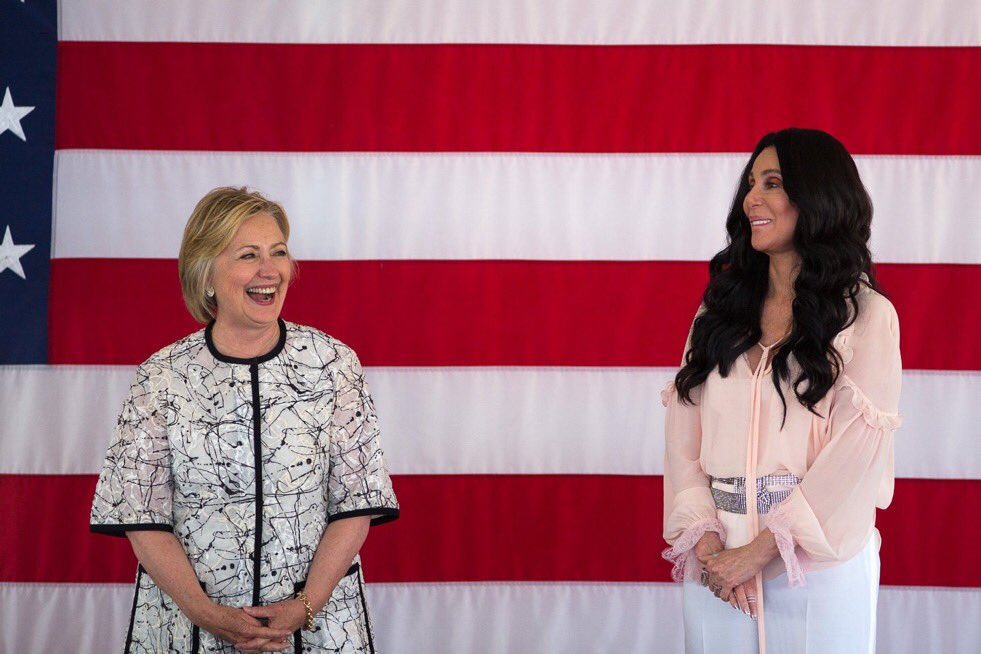 Now you know why she skipped Louisiana. She needed a long rest for her fundraising event with Cher. Hillary didn't care she looked bad and Trump looked good. So what if Trump brought an 18-wheeler of supplies for the flood victims and help distribute them. Hillary knows the media won't trip over themselves covering Trump's good deeds anyway. In the meantime, don't expect to see Hillary anytime soon. She needs her nap more than she needs to campaign.
By the way, the 70-year-old singer Cher also got upset with Dr. Drew Pinsky for discussing Hillary's bad health.
70 News